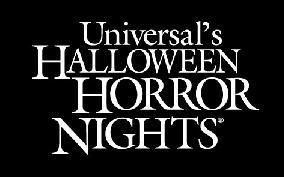 While completely unrelated, an amusing little interaction occured with me the other day and I forgot to tell about it. So before you watch a bunch of short horror films, bear with me. Or just scroll ahead. Your fate is totally in your hands. I'm nice like that.
So I was on line at the grocery store the other day and an older woman walking with a cane came up behind me and asked what the back of my shirt meant. Having rolled out of bed and slapped on a random shirt just minutes prior (give me a break...it was only 2pm), I had no idea what shirt I was wearing. Not that there are too many options given I don't have so many, but I was pretty sure any shirt I owned would offend an old woman, so needless to say I got pretty giddy. I looked down and realized I was wearing my Saw shirt and eventually put together that the back said "How much blood would you shed to stay alive?" I told her it was from a horror movie and she looked dissapointed and said "o, I thought it was referring to Jesus." Then she mumbled under her breath, "his is the only blood that matters."!! Naturally, I was horrified of the Jesus freak I was now engaged in a stop and chat with and it was only just beginning. She went on to talk about how she had some kind of medical condition. I think she said the doctors accidently cut her liver or something (how'd you allow that Jesus!) and she almost died. She claimed, of course, that Jesus had saved her and she in fact saw him. I told her, "I've never seen Jesus, but people tell me I look like him" (they do, it's true) to which she responsed, "no...you're distinct looking..Jesus was more plain looking"! I think that was a compliment. Jesus aint got nothin on me! Thank you, lady and God be with you.
Anyway, on to the reason i'm typing...
Halloween Horror Nights is an annual event that takes place at Universal Studios in both Orlando and Hollywood and is chock full of pretty much anything and everything that would make a horror geek make in his pants. The event runs all through October and this year they are holding a special short film competition. The entrants submitted their videos and they were all looked at by judges Corey Feldman, Bill Moseley, and Don Mancini, who weeded them down and came up with a top 10. The winner recieves four tickets to the event, an exclusive invite to the Eyegore Awards ceremony, as well as a $1,000 cash prize.
Here are the 10 short films that made the cut :
Behind You
Celeriac
Death of a Dude
If I Die Before I Wake
Made Incorrect
Sleep Walker
Soulvenirs
Surface
The Crew
The Prank
Most of them are your typical artsy fartsy "deep" horror shorts that you won't really be able to make much sense of. The only ones that I found the least bit amusing were If I Die Before I Wake, Sleep Walker, The Crew, and The Prank. My personal vote has been cast for The Prank. They're all only 3 minutes or less and it will take you less than a half hour to check 'em all out so why not give each one a view and cast your vote accordingly. You might find something you like.
Vote for your favorite
now through September 22nd.
And if that wasn't enough for ya,
Chiller TV
has their own horror short film competition currently going on called Dare 2 Direct, which has got hundreds of shorts to check out and vote for! So get to watching. It's gonna be a long night!