Here are all of the horror dvd's making their way onto shelves tommorow!
Mother Of Tears (2007)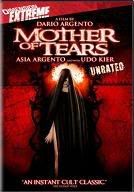 The final installment of Dario Argento's "Three Mothers" trilogy. A young American art student, Sarah (Asia Argento), "unwittingly opens an ancient urn that unleashes the demonic power of the world's most powerful witch. As a scourge of suicides plague the city and witches from all over the world converge on Rome to pay homage, Sarah must use all her own psychic powers to stop the 'Mother of Tears' before her evil conquers the world.
I've had a copy of this one for a few weeks now (shh). I'll hopefully be watching it within the next few days and will let ya know if it's worth a rent.
Friday the 13th : The Series - Season 1 (1987)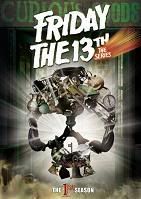 The premise of the short lived late 80's show (it lasted 3 seasons) was that an old antique dealer made a pact with the Devil to sell cursed antiques. When he dies, his store is inherited by his niece Micki and her cousin Ryan. With the help of Jack Marshak, they fight to retrieve the antiques from the people who bought them to stop them from causing harm.
You no longer have to spend top dollar for bootleg copies of this one on Ebay! The series is finally beginning to make it's way onto dvd and no, it has nothing to do with Jason Voorhees.
Blood Sucking Cinema (2007)
What is the fascination with immortal souls, the sound of flapping batwings, an empty coffin, glistening fangs, the sensual taste of blood? Perhaps the most enduring film genre of all time, vampire films have and continue to haunt us on the big screen. Bloodsucking Cinema explores the origins and birth of the vampire movie, its evolution and entry into cinema's storytelling lexicon, and Hollywood's undying interest in the theme.
Saw this one on I believe it was Starz a few months back. Pretty cool little vampire film documentary.
Pathology (2008)
From the creators of Crank ; Milo Ventimiglia (Heroes) and Alyssa Milano (Charmed) make a jump to the big screen in this gruesome thriller about unorthodox fun and games in a morgue. Ventimiglia is a med-school grad who discovers a perverse sleuthing game at his new hospital job - one member of a gaggle of fellow residents is selected to carry out a murder of an "undesirable," and the others must determine the cause of death. Since Ventimiglia's own bedside manner is only slightly north of amoral, he falls in quickly with the homicidal crew, only to discover that it's less easy to extricate one's self from the competition.
From the creators of Crank, eh? No thanks...
Final Exam (1980)
At Lanier College, the semester is almost over. Exam week is coming to a close when some upper classmen play a prank by staging a phony terrorist attack. But the next excitement in the school won't be a prank. It's something a lot more final than an exam. Students are falling prey to the knife-wielding maniac hell bent on making sure that school is out....forever!
Slasher in a high school? Can't go wrong! Although i'm sure it's no Cutting Class...
Copycat (2008)
Tormented by the serial killer who took her mother's life, journalist Laura Nelson investigates the only clue he ever leaves behind at his crime scenes: his diary pages. References in the blood-soaked pages to Richard Ramirez, Jeffrey Dahmer, and Ed Gein lead Laura to learn more than she ever wanted to know about the sick minds of these monsters and how this killer is paralleling his mentors. The closer she gets to finding him, the closer he gets to finding her. It's a cat-and-mouse game to the finish.
Zzzz...I've had enough of boring serial killer tales...
Breathing Room (2008)
Thrown naked into a desolate room with thirteen strangers, Tonya discovers that she is the final contestant in a deadly game. Restrained by lethal electronic collars, the players must utilize hints and tools from a box marked "pieces" to find both an exit and the reason for their abduction. One by one the players are eliminated as their "curfew" begins and the lights go out. With each dead body comes another clue, which they use to discover that one of them is the killer. The question is ... which one?
I think I liked this one better when it was called Saw. Or Saw 2. Or Saw 3. Or maybe even Saw 4.
Naked Fear (2007)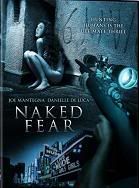 In a small town a number of strippers have been mysteriously disappearing. Diana, a new arrival to town soon finds out why when a mysterious gun man kidnaps her for a terrifying game of hunter and the hunted . Set free naked in the wild she is forced to try and outwit her captor before she becomes his latest victim.
You had me at "set free naked in the wild".
Re-Cycle (2006)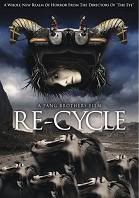 After writing three best-sellers about love stories based on her own experiences, the successful writer Tsui Ting-Yin is without inspiration and having difficulties to write her new novel in the horror genre entitled "Re-cycle". While drafting the text, spooky events happen at her apartment and her former boyfriend visits and proposes to her. When Tsui sees a supernatural long-haired character of her book, she follows him and is trapped in his world of terror.
This one's from the dudes who made The Eye (original Japanese version) so it sounds like it may have some hope. Looks like nothing more then another long black haired Japanese ghost film however. Booooring.
Vipers (2008)
A group of genetically enhanced vipers are on the loose after a break-in at a medical research laboratory. They don't just bite...they eat. Reproducing at a rapid rate, they now outnumber the locals of a nearby remote island who have barricaded themselves in an increasingly vulnerable hotel.
Tara Reid on the run from genetically mutated snakes!? Count me in! How can you not love that cover?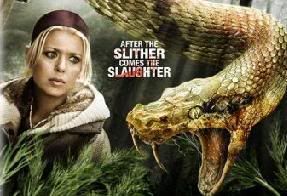 Sundown : The Vampire In Retreat (1990)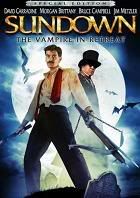 Bruce Campbell co-stars with David Carradine in a terrifying tale of bloodthirsty horror. The townsfolk of Purgatory are mean and ornery for one very good reason-they're vampires! Hidden away in their secret community, the come out at night and feast with gusto! Now the Harrisons, an unsuspecting family from "outside" have ventured into Purgatory. Count Margulak, the ruler of the vampires, has ended their tradition of human bloodletting. Now the vampire get their fix from synthetic bottled blood, a drink so distasteful it's making the natives crave the "real thing." Rebel leader Shane and his army plan to overthrow the count- but it won't happen without a fight! The battle for the "right to bite"- begins at SUNDOWN!
Wait, there was a movie that featured a synthetic blood drink for vampires and it starred Bruce Campbell?! This one's going on my Netflix queue right this instant! While it's pretty clear that True Blood took many ideas from many vampire films throughout the years, i'm pretty shocked to find out the synthetic blood was not their creation. O well, still love the show.
The Suicide Song (2007)
A high-school girl named Kana suddenly commits suicide in a classroom one afternoon. Her friend Anzu, who at the time hears Kana humming a strange song, is on hand to witness the tragic scene. While the disturbing event leads to media speculation about bullying at the school, Anzu cannot shake the feeling that something more might be going on. With the mysterious melody still fresh in her mind, she decides to investigate the mystery with her friends.
Was it by any chance that 'Hey There Delilah' song Kana was humming before her suicide? I know it's almost driven me over the edge...
In unrelated to dvd release news, it has been announced that the Friday the 13th remake trailer will be playing before Saw V, which hits theaters October 24th. As if you needed any more reason to see the next Saw film. Also, William Lustig told Fangoria Radio that he will not only be making a Maniac Cop 4, but will also be remaking Maniac. Certaintly not a film that needs a remake as a bigger budget and flashier stars will only take away from the grittiness and grime that made Maniac what it was, but will be interesting to see nonetheless.
Just watched a pretty cool Halloween/horror movie from the 80's called
Lady In White
, due to my girlfriend's insistance.
It stars a young Lukas Haas and is the kinda movie I wished I had been exposed to as a kid. Pretty cool little movie that'll definetly get ya in the Halloween mood! And maybe even in the Christmas mood too. Might become yearly Halloween viewing for me. If you've seen it, let me know what ya thought.
Gonna watch True Blood episode 3 tonight and I will have my thoughts up on it either tonight or tommorow. And don't forget, Fringe airs tommorow night at 9/8c!