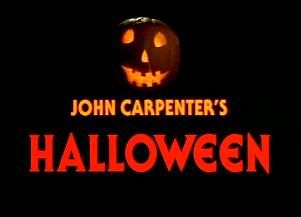 It's been just over 30 years since John Carpenter unleashed perhaps the most inspirational and ground breaking horror film ever crafted onto the world. That film of course being Halloween. The film was made on a shoestring budget of only $325,000 (Zombie's remake had a $15 million budget) and went on to gross so much dough that it's become one of the most profitable independent films ever made. We all know where Carpenter and star Jamie Lee Curtis have gone since the film and we also know that Donald Pleasance sadly passed away in 1995 (moment of silence please...........), but what about the rest of the cast of Halloween? WHERE ARE THEY NOW?!
THE GALSLynda van der Klok - PJ Soles
Halloween was actually not Soles' big break into the horror world. Just two years prior she was in another classic horror film, Carrie. In fact, it was when Carpenter saw that film that he decided he wanted Soles in his own film. Post Halloween she starred in some well known movies like Private Benjamin, Stripes, and Jawbreaker, and she recently made her return to the front lines of horror in The Devils Rejects. Obviously, Zombie is a huge fan of Halloween and so he cast her among the many other familiar horror faces for that film. Soles was recently in Alone In The Dark 2 with Bill Moseley and she just filmed her part for the upcoming film Prank, which is directed and written by two other Halloween franchise alumns, Danielle Harris and Ellie Cornell. So clearly, Soles is still remaining faithful to her horror roots.
Annie Brackett - Nancy Kyes
Credited under the name of Nancy Loomis (perhaps where Carpenter got the name for Pleasance's character?), Kyes not only appeared in Halloween but also in two of Carpenter's other well known films, Assault on Precinct 13 (pre-Halloween), and The Fog (post-Halloween). Kyes returned for a role in Halloween 3 : Season of the Witch, the much hated Myers-less third sequel of the franchise, making her one of the only actors to appear in two different Halloween films as two different characters. Danielle Harris would later lay claim to this same honor after appearing in the Halloween remake. Kyes ended her acting career in 1992 with a small role in the TV film Lady Boss, and hasn't been heard from since. According to Imdb, she is now working as a sculptor in Los Angeles.
THE KIDSLindsey Wallace - Kyle Richards
'Before' photo not from Halloween. There are no real clear shots of her face in that film, so I took one from another movie, where she looks pretty much the same.
Even though she was under 10 years old when Halloween was made, little Kyle Richards had already starred in two prior well known horror flicks ; the James Brolin starring The Car and Tobe Hooper's Texas Chainsaw follow up, Eaten Alive. She even returned for a cameo in Halloween 2 and has recently been seen on ER, which she was on for 22 episodes. Her last appearance on film was in 2006's Pledge This!, alongside Paris Hilton. Interestingly enough, the Hilton sisters are Richard's nieces, daughters of her sister Kathy! She can even be seen in a few episodes of The Simple Life. Who knew!
Tommy Doyle - Brian Andrews
Pre-Halloween, Andrews mostly had small roles in television shows like Days of Our Lives, Kung Fu, and Baretta. Apart from appearing in a small cameo role in Halloween 2, Andrews really hasn't gone on to do much of anything in the form of acting. His last film appearance was in 1987's Three O'Clock High, where he was simply credited as "nerdy kid." Tommy Doyle's better than that! The only thing I could find about his current life is that he lives somewhere in San Fernando Valley, California. Come out for a convention sometime, Brian! We'd all love to meet ya.
Young Michael Myers - Will Sandin
There really isn't much information about Sandin out there. Actually, there's none. Couldn't find a picture either but by my estimations, he's gotta be in his late 30s - early 40s by now. So whip out your age enhancement machines and go to town on that above picture. I have heard that he is now a Social Studies teacher in Illinois, although I can't confirm that for sure. Halloween remains the only film Sandin ever appeared in and i'd say he came in with and went out with a bang. First Michael Myers! Don't know why this dude isn't taking advantage of such an honor.
THE SHAPE
This is a bit of a controversial one, as Tony Moran is sometimes credited for the role of the original adult Michael Myers. Truthfully, Moran only played the part in the unmasking scene towards the end of the movie. So all due respect to Tony, we're gonna talk about the real Shape...
Nick Castle
If you're wondering why I keep referring to him as The Shape, that's what Castle's role was referred to in the credits of the film. He was not given a name to keep an air of mystery around him, even if we all knew his name was Michael Myers. It was almost as if Carpenter wanted you to seperate the human being, M.M, from the beast he has become, The Shape. But anyway.... This one's pretty interesting. Story goes that Castle, who had worked with Carpenter prior on Dark Star, showed up on set to hang out and Carpenter told him that while he was there, he might as well make himself useful. So he slapped the mask on him, and the rest was history. Believe it or not, Castle was only paid $25 a day to portray Michael Myers! $25! But acting is not Castle's real domain. Aside from Halloween, he only appeared in two other films, the previously mentioned Dark Star and later The Boy Who Could Fly. Castle is mostly a writer/director and you might be surprised at the films he's made. For one, he wrote the awesome 1981 script for Carpenter's Escape From New York. From there, he went on to write Hook and direct the films Dennis The Menace, Major Payne, and Delivering Milo. But most shockingly of all, Castle was one of three writers to pen the script for last years hit musical August Rush! Yes, Michael Myers wrote August Rush! Have fun dazzling your friends with that fact.
Look at all the things ya learn from doing a little research on these folks! You should try it sometime! Actually no, don't. Leave it to me, I need my material. If there's any films you'd like to see get the Where Are They Now? treatement in future installments on here, leave a comment and I just may make your dreams come true!
For more behind the scenes goodies and all kinds of interesting shit about the Halloween franchise, check out the Halloween : 25 Years of Terror 2 disc DVD (narrated by Soles!) in the "Highly Recommended" section of the Freddy In Space DVD store to your right! Help support FIS by buying from there!