Ya ready?!
Kevin Smith's latest film, Zack and Miri Make a Porno, was filmed in Monroeville, Pennysylvania, with a couple scenes being shot in the Monroeville Mall.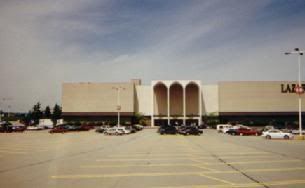 What's so interesting about that?
That is the same mall from George Romero's classic Dawn of the Dead!
Regarding filming there, Smith had this to say ... "We got to shoot at the Monroeville Mall, and for a movie buff, that's a very cool thing. We had Tom Savini [in a cameo appearance], we shot at the Monroeville Mall, it's as close to a zombie movie as I'll ever get."
Seth Rogen's character, Zack, even plays for a hockey team by the name of the Monroeville Zombies!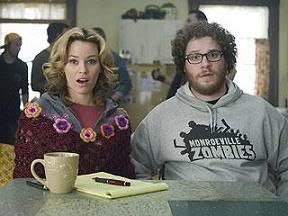 Talk about a cool little homage!