And It's Amazing!
WATCH IT NOW!
Thoughts? As I said on there, I think it looks completely and unexpectedly awesome. Maybe it won't be so bad after all!
And like I always say with remakes, if you just 100% can't stand them and feel like they tarnish and piss on the originals, at least it helps bring those originals back to the frontlines and gets them new DVD releases, such as this snazzy new Last House Collector's Edition on February 24th!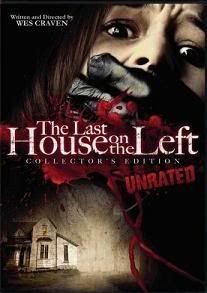 Be happy, remake hater. For every cloud has a silver lining!
I for one am very happy that the original is getting the new DVD treatment, because I accidently broke my copy of the original disc clean in half! I guess I got a little rough taking it out of it's little circular holder and SNAP! The new disc will be packed with brand spankin new featurettes, interviews, and commentaries. Fun fun.