I'm not sure why i'm even awake at this early hour or why i'm even posting on a Saturday (Happy Valentines!), but I had to post this as it's a pretty sweet deal ....
I've talked a little bit in the past about
Horror Decor
, a cool little company that makes horror themed home decor items like shower curtains, lamp shades, candles, clocks, and pillows. Well going on right now, and probably only for the next couple days if that, they're selling their Jason pillows for only $6.50 a piece or both for, fittingly, 13 bucks. That's about half what they normally cost, so now's the time to pick 'em up if you're interested!
You can either get the remake mask pillow, the original mask pillow, or both!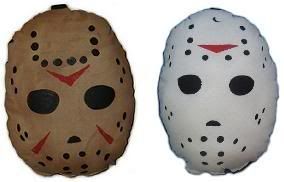 PLUS! With every purchase from them, you will recieve a free Friday The 13th poster and Jason keychain!!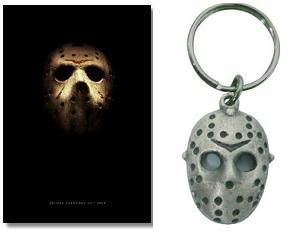 All this for only $13! Take advantage!
And with that, I think i've had enough of talking about Friday the 13th/Jason for at least a couple weeks!