1972. Two soon to be mavericks of the horror industry, Wes Craven and Sean S. "Friday The 13th" Cunningham, take the Oscar winning Ingmar Bergman drama The Virgin Spring, find some unknown actors and a little bit of cash, and turn it into one of the most disturbing genre films ever made. People faint, people throw up, people have heart attacks, though they seek some level of comfort in the fact that "it's only a movie".
It's now been 37 years since that movie and a new up and coming filmmaker has been handed a much larger budget and some known actors to remake the tale of suburban rape and revenge. But what of the original cast of relative unknowns? WHERE ARE THEY NOW?!
THE KILLERS
Krug Stillo - David Hess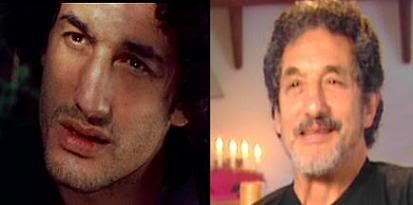 There's a lot more to David Hess than meets the eye. He's not just the creepy evil dude who's always raping chicks in 70's exploitation flicks (Hitch Hike, House on the Edge of the Park, to name a few), he's also a pretty successful songwriter, which is what he began his career as back in the late 50's. Would you believe that the maniacal Krug wrote hit songs for Pat Boone, Sal Mineo, and even Elvis Presley! He even composed the awesome soundtrack for Last House, which was to be his second film and the one that turned him into the genre actor we know and love today. So what's Hess been up to lately? At the age of 66, he's still making music and he's still acting. He's currently got a couple of CD's out and he even recently worked on the soundtrack for Eli Roth's Cabin Fever, which contained some familiar odes to Last House fans. As for his acting career, Hess has appeared in many low budget genre films of late and will next be seen in the upcoming films Smash Cut, where he will play a horror film director, and The Beautiful Outsiders along with Tara Reid and Chucky himself, Brad Dourif. As if that weren't enough, he even has his own line of horror inspired colognes and perfumes! To keep up to date on the latest goings on of David Hess, head over to his
official website
, where you can contact him or pick up some of those scents!
Fred "Weasel" Podowski - Fred J. Lincoln
The name may not sound familiar to you, but Fred J. Lincoln has actually been a highly prolific writer, director, and actor over the past 30 or so years. He's directed over 300 films since the post Last House 70's and has appeared in over 50, one of which was titled The Last Whore On The Left. Are you catching the drift here? Yes folks, since Last House, Mr. Lincoln has had an over 30 year long career in the porn industry, and he's still going strong to this day. Prettiest Tits I Ever Came Across, Thighs Wide Open, Sextraterestrials, Edward Penishands 3, these are just a few of the productions that Lincoln has helmed and appeared in. I guess this is one Last House alumn that is truly as sleazy as his on screen character. Not that there's anything wrong with that!
Junior Stillo - Marc Sheffler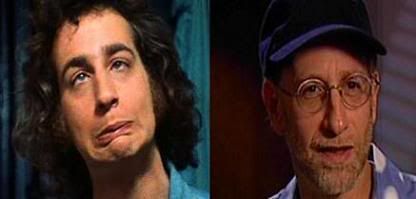 Last House was the first and in fact, to date, the only film that Marc Sheffler has appeared in. But that does not mean he has fallen off the face of the earth or has given up on the entertainment industry as a whole. Post Last House, Sheffler went into the writing side of the business, working for television shows the likes of Charles in Charge, Who's the Boss?, and Harry and the Henderson's. His last writing credits were for the 19th and 20th annual People's Choice Awards in '93 and '94, respectively. He's also tried his hand at producing, where he has worked on the Sage Stallone flick Chaos and will next be producing and returning to the acting front in the upcoming horror film Girls Gone Dead, wherein he will be playing a sheriff. While not all that prolific, he's still out there in the entertainment business and if you're askin me, playing Junior Stillo and writing 7 episodes of Charles in Charge is enough for one career!
Sadie - Jeramie Rain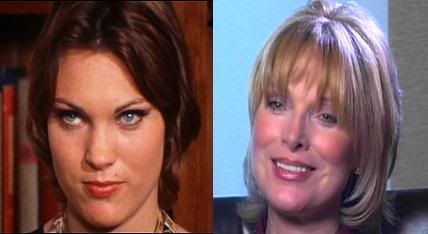 Being that i'm a huge fan of her performance in Last House, I was a bit saddened to discover that Ms. Rain has only appeared in two other exploitation flicks, both around the same time as LH. But the most interesting thing about Jeramie is not her professional life, but her personal life. She has been linked to both Bob Dylan and John Belushi and in 1983, she married Richard Dreyfuss, which ended 12 years and two children later. She also founded Mother's Touch in the early 90's, which is a Los Angeles based charity that helps out children diagnosed with serious illnesses. As of 2004, the 60 year old Rain was back in the entertainment industry, this time writing and producing daytime TV shows in L.A, which she is presumably still doing although no such credits appear on her IMDb page.
THE GALS
Mari Collingwood - Sandra Cassel
Sandra Cassel's whereabouts are a bit tricky. Some claim she has only appeared in Last House, while others claim she went on to do a string of adult films post LH. The confusion seems to stem from the fact that there is an adult film actress with the same name. It had been reported on Wikipedia that the porn Cassel was the same as the Last House Cassel, but that entry has since been taken down with the citing that "Two actresses with similar surnames confused". So what has the real Ms. Cassel been up to? Quite the opposite. She apparently appeared in a couple other 70's era exploitation flicks and, as of 2002, she was a drama teacher and children's television producer. That's about all the info that seems to be available on this mystery woman.
Phyllis Stone - Lucy Grantham
Much like Marc Sheffler, Last House is the first and only film that Grantham has appeared in. All I could really find out about her currently is that she's now 57 years old. She can also be seen in the 2002 mini documentary 'It's Only a Movie : The Making of Last House on the Left' where she claims that she really peed her pants in the famous "piss yer pants" scene, although that claim has been disputed. Like her gal pal in the flick, Sandra Cassel, it seems as if Lucy Grantham has vanished into thin air.
THE PARENTS
Dr. John Collingwood - Richard Towers
Richard Towers is yet another mystery amongst the Last House alumns. He appeared in a couple films before Last House and only a couple after, under different names in prtty much each one of them. Dick Stone, Tony Armada, Joe Powers, Greg Reynolds, you name it. After 1978, Towers took an almost 30 year break from acting to focus on being a talent agent before donning a new name, Gaylord St. James, in 2006's Nubile Nuisance. He has not been heard from since.
Estelle Collingwood - Cynthia Carr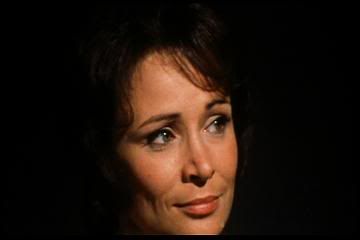 Last but certaintly not least the vengeful mother of the year (she sucked a dick to avenge her daughter!), Cynthia Carr aka Eleanor Shaw. Again, Carr has not appeared in any films aside from Last House. She just turned 70 this year and that's about all I was able to track down as it pertains to her.
So what have we learned here? Among the stars of the original Last House on the Left, one's in porn, one was rumored to be in porn, one married Richard Dreyfuss, one has his own line of fragrances (the most unlikely of the bunch to lay that claim), and many have seemingly dissapeared off the face of the earth. The years have not been kind to the careers of all of these men and women but we can be thankful that, by all accounts, every person who appeared in the film is still living to this day. Even Ada Washington, the chicken coop driver, is apparently still with us! Amen to that!
*** I'm pretty certain that the "It's Only a Movie" documentary, which Lucy Grantham appears in, is on the original region 1 Last House DVD release but I was not able to pull an image from it because as i've said, I accidently broke that disc in half a couple months back! If anyone has the disc and would like to pull a still of Lucy from it for me, i'd greatly appreciate it! You can e-mail it to me at mortis45@aol.com or leave it in a comment to this post. ***