Out of the 17 entrants in this contest, the lucky winner of a brand spankin new copy of Eden Lake on DVD is .......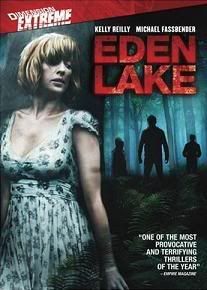 Tracy Carter of Gibralter, Michigan!
Congratulations, Tracy! Expect a copy of Eden Lake in your mailbox within the week! I hope you enjoy it as much as I did!
It's way too nice out for me to be sitting here on the computer any longer, so i'm off to enjoy the day while it's still here. The Canada trip this past weekend has really filled me with a desire to get the most out of life and not spend so much time sitting on the computer or on the couch watching the tube. I was disconnected from both vices for several days and I gotta say, I didn't miss either of them. In fact, I really liked being seperated from the things i've relied so much on for so many years. In any event, if anyones interested in hearing about my trip, i'll post about it later tonight. For now, it's off to pour myself a gin & tonic and recover from my Canadian bender in the wet hot American sun!