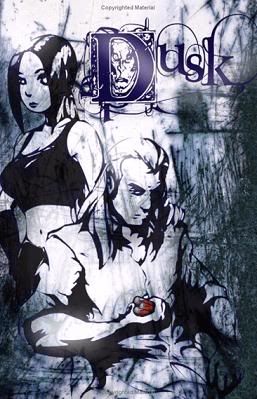 A week and almost 60 entries later, the winner of David Doub's vampire graphic novel has been chosen! Is it you? Let's find out!
The winner is....
Laura Deluca!
Congratulations Laura! Your copy of Dusk will be shipped out shortly! I hope you enjoy sinking your teeth into it!
If you didn't win this contest, don't fret! Did I really just say fret? A new contest (for a pretty awesome prize, if I do say so myself) will be posted either later tonight or first thing tommorow!