A bunch of people left me comments / sent me e-mails saying they wanted the horror DVD release roundup back, so here it is! And no, I didn't leave the day of the month out of the title up there. I'm gonna be doing this monthly from now on, listing all of the releases that catch my eye that come out for the whole month. This way, I don't have to waste my time talking about the dozens of crap movies that hit shelves every week and can instead focus on all of the releases each month that I have something to say about or that look interesting to me personally. As always, if you want to see every single horror flick hitting DVD in May, or in any month,
Amazon
's the place for that. And speaking of Amazon, be sure to check out their
2 for 1
horror sale, running until May 19th!
____________________________________________________
MAY 5TH
Dog Soldiers - Blu-ray
A band of soldiers is dispatched to war games deep in the woods. When they stumble across a rival team slaughtered in camp, they realize they're not alone. Something deadly waits in the darkness; something not animal and not human. Holed up in an abandoned farmhouse, the soldiers start a bloody battle against the beasts. Dawn is only a few hours away, but they may not live to see it.
One of my favorite werewolf movies of all time. If you haven't checked this one out, be sure to give it a watch. It was one of the first films directed by Neil Marshall, who went on to make The Descent and Doomsday. I've heard that the flick doesn't look too amazing in Blu, but it's nice to see it get the treatment anyway and hopefully this release will expand the audience of this kickass movie.
Look
There are an estimated 30 million surveillance cameras in the United States. On any given day, the average American is captured approximately 200 times. Every one of us is constantly being observed at our jobs, on the street, while shopping, and sometimes even in our own homes. Every one of our secrets, lies, crimes and most private moments are all being recorded. But who is watching us? Look is an award-winning drama from writer/director Adam Rifkin that takes the ultimate look at our 'Big Brother' world.
I'm pretty sure this is not a horror film per se, but it's listed in the horror section on Amazon and I wanted to mention it. I haven't seen it nor do I know much about it, but after hearing YouTube user
COOLDUDER
(who i'm hopelessly addicted to..check him out!) rant and rave about in it his recent DVD update, I can't wait to check it out. Not to mention Guiseppe Andrews is in it!
Mum and Dad
One of the most disturbing shockers to emerge in recent years, "Mum & Dad" will leave the toughest horror fan gasping in shock. When Lena, a young Polish immigrant working as an airport office cleaner, misses her last bus home, she accepts an offer of help from friendly co-worker Birdie, who lives nearby with her "adoptive" parents. Knocked unconscious after arriving at the house, Lena soon finds herself imprisoned in a suburban house of horrors, a living nightmare of torment and terror. Designated a "Mommy's Girl," Lena's only options appear to be becoming part of the insane family -- or dying.
I should right now be able to tell you whether this movie is any good or not, but a horror convention dealer error has ruined that. I've been looking forward to this much praised UK horror flick for a long time and I picked a bootleg of it up at a recent horror convention a couple months back. Well, I finally got around to popping the DVD in the other night and turns out the guy accidently put Donkey Punch in the Mum and Dad case! Total bummer but the pain was eased a bit by the fact that i've wanted to check out Donkey Punch anyway (which I only watched half of then fell asleep). My desire to see Mum and Dad has only increased thanks to this boner (har har), and I will definetly make sure I get it in from Netflix asap.
____________________________________________________
MAY 12TH
The Fog - Blu-ray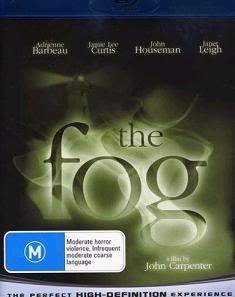 The FOG brings with it the souls of the damned. Fog is nothing new to the quaint seaside village of Antonio Bay. But on the night of its 100th anniversary, a fogbank rolls in unlike any other. Eerie lights, dark figures, and the masts of an ancient schooner appear in the swirling mists, and soon the specters of long-murdered sailors descend upon the town. Using knife, hook and sword, they exact revenge for sins committed by the town's founding fathers, leaving horrified survivors struggling to solve a hundred-year crime. And they must solve it - or die. Starring Adrienne Barbeau, Jamie Lee Curtis, John Houseman, Janet Leigh and Hal Holbrook. John Carpenter's THE FOG is classic horror at its terrifying best.
This looks to be an import but after doing some research, this release is advertised on Best Buy's website and just about everywhere else as coming out in the U.S on this date, although I can't say for sure whether it will be hitting shelves over here or if you will just be able to import it from the UK come May 12th. The thing is 70% of Blu-rays, unlike DVD's, are region free so most times if a Blu-ray of a movie is available in any country in the world, anyone can get it and watch it on their player. Amazon.com has made it easy for Americans to import foreign Blu-ray releases into the United States and that is what this release may be. Either way, I love this movie and i'd love to see it in high def at some point.
The Grudge 3
From Ghost House Pictures, the makers of 30 Days of Night and The Grudge, comes the next installment in The Grudge series. How do you stop a curse that never dies? Jake, the sole survivor of The Grudge 2 massacre, is tortured by chilling visions of Kayako and Toshio that have led to his hospitalization. Jake's caretaker, Dr. Sullivan (Shawnee Smith, the Saw series) is determined to investigate his horrifying tales. She explores his Chicago home, finding another family on the brink of succumbing to the curse. It becomes clear that Jake's terrifying stories are true, and a mysterious Japanese woman may be the only hope of banishing the spirits forever...unless her plan destroys them all.
I'll be honest, I normally would not be too excited about a third Grudge movie, but I actually am quite excited about this one. Reason being that this installment is directed by Toby Wilkins, who previously directed the awesome flick Splinter. Yesterday I chatted back and forth a little bit with Toby through e-mail and he's such a nice guy who was cool enough to give me the time of day and give me some career/life advice. He's doing all he can to snag me a copy of Splinter to giveaway on here and he even went so far as to post a link to Freddy In Space on his Twitter page earlier today! Big thanks to you Mr. Wilkins for the support and for being so cool. If you want to see what Toby is up to or pick up some Splinter swag, be sure to head over to his blog
20FT High : The Splinter Blog
. Back to Grudge 3 for a second, i'm also excited about this one because it stars Saw's (and Summer School's!) Shawnee Smith. On a related note, The Grudge Blu-ray also comes out this date.
Underworld : Rise of the Lycans
Underworld: Rise of the Lycans delves into the origins of the centuries-old blood feud between the aristocratic vampires, known as Death Dealers, and the barbaric Lycans (werewolves). A young Lycan, Lucian (Michael Sheen), emerges as a powerful leader who rallies the werewolves to rise up against Viktor (Bill Nighy), the cruel vampire king who has persecuted them for hundreds of years. Lucian is joined by his secret lover, the beautiful vampire Sonja (Rhona Mitra), in his battle to free the Lycans from their brutal enslavement.
I don't know that i'd call myself an Underworld fan, but I did see the first one and I can't say I wasn't entertained by it. I've been meaning to check the second installment out for a while now but just haven't had too much interest in it. My interest with this third installment is even lessened by the fact that Kate Beckinsale isn't it, so who knows if i'll ever get around to seeing it. The Underworld Trilogy will also be released as a complete DVD set on this date.
***It's not horror (although it feels like Hostel Part 3 in some ways) but Taken comes out on DVD and Blu-ray on this date too. Don't miss it!***
____________________________________________________
MAY 19TH
Eden Log - DVD & Blu-ray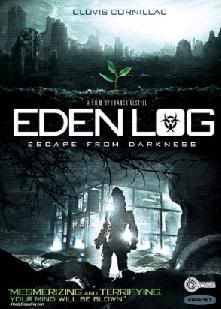 A man regains consciousness at the bottom of a cave, with no concept of how he arrived there, nor any idea who the dead man is at his side. Only one thing is certain - he has to escape the menacing creature that s pursuing him. His journey back to the surface takes him through a cemetery - like world that's been abandoned by a mysterious organization called Eden Log.
Really don't know anything about this movie whatsoever, but it sounds like it's got a lot of potential and it seems like one of those movies where knowing nothing about it will only enhance the experience. If anyone's seen it, i'd love to hear your opinion.
The Last Horror Film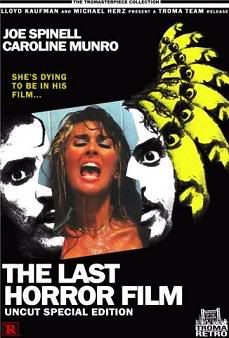 Troma Team Video is proud to present for the time uncut in America, one of Joe Spinell's (Rocky, The Godfather) most riveting, unnerving performances, since his unforgettable starring role in Maniac, in this underrated gem of the 1980s -- The Last Horror Film. Vinny Durand (Spinell), a lonesome New York cab driver who lives at home with his mother, has dreams of becoming a famous film director. Consumed by his depraved obsession with beautiful horror actress Jenna Bates (Bond-Girl Caroline Munro) and determined to have her star in his first film, Vinny trails her to the Cannes Film Festival. While Vinny's disturbing fascination grows, a mysterious killer begins slaughtering all people in Jenna's entourage. Is the obsessed fanatic and the psychotic killer one in the same? Will this be Jenna's Last Horror Film?
Thanks to the fact that i'm interning with Troma, I was able to get my hands on this DVD a few weeks ago and it's a pretty awesome old school horror flick. If you liked Maniac, definetly check this one out. And don't be fooled by the Troma name on these Tromasterpiece Collection releases. These releases are not the typical Troma fare as they are movies that were distributed by Troma, not made directly by Troma. So whether you like Troma or ya don't, you'll probably like this movie. Joe Spinell lives!
My Bloody Valentine 3D - Blu-ray, 3D, & 3D/2D Combo
Ten years ago in the town of Harmony, an inexperienced coal miner caused an accident that trapped and killed five men and sent the only survivor, Harry Warden, into a coma. When Harry awoke, exactly one year later on Valentine's Day, he wanted revenge and brutally murdered 22 people with a pickax before being killed himself. Now, after years of peace, something from Harmony's dark past has returned. Wearing a miner's mask and armed with a pickax, an unstoppable killer is on the loose. As his footsteps come ever closer, the townspeople realize in terror that it just might be Harry Warden who has found his way back.
Was not the biggest fan of this one in the theatre but i've actually been hotly anticipating this DVD release because I want to see the movie in 2D. 3D doesn't quite agree with my eyes and I was getting dizzy and my vision was blurry throughout, so I found it hard to watch when I saw it in the theatre. I think it might be a much more fun and enjoyable experience for me in 2D. Sure, the ending was incredibly lame and High Tension-y, but there was certaintly enough of the gory stuff in this one to merit a second non dizzying viewing.
True Blood Season 1 - DVD & Blu-ray
TRUE BLOOD chronicles the backwoods Louisiana town of Bon Temps... where vampires have emerged from the coffin, and no longer need humans for their fix. Sookie Stackhouse (Anna Paquin, Academy Award®-winner for "The Piano") works as a waitress at the rural bar Merlotte's. Though outwardly a typical young woman, she keeps a dangerous secret: she has the ability to hear the thoughts of others. Her situation is further complicated when the bar gets its first vampire patron - 173-year old Bill Compton (Steven Moyer, "Quills") - and the two outsiders are immediately drawn to each other. Delivering the best of what audiences have come to expect from Creator and Executive Producer Alan Ball (writer of Oscar®-winning Best Picture "American Beauty", creator of the Emmy® Award-winning HBO® series "Six Feet Under"), TRUE BLOOD is a dark and sexy tale that boldly delves into the heart - and the neck - of the Deep South.
At long last! The only thing i've been looking forward to more than season one on DVD is season 2 on TV! (which will come June 14th) This is a show that I initially loved, began to somewhat lose interest in, then came right back around to loving, even more so than I originally did. Season 1 certaintly had its ups and downs but it proved to be a really awesome show and June 14th can't come soon enough for me.
____________________________________________________
What will you be checking out in the month of May?