First thing I did when I woke up today (I would say 'first thing this morning' but it was far from morning) was pop right back on Google Maps where I spent most of my night and explore some more horror movie filming locations (and of course Zacery Nova's house). I told ya, i'm completely addicted! Here's a couple more cool locations i've found .....
First up we have the Amityville house. I'm talking the REAL Amityville house here, not the one any flick was filmed at (the original was gonna be filmed at the actual house, but the authorities didn't allow it). Everyone knows the story of this house so i'm not gonna bother going into it. Although no post Lutz owners have experienced any strange activity, and although Ronnie DeFeo himself in recent interviews has stated that he made up the whole possessed by demons thing to try and get out of what he did, I still can't help but feel like there is something eerie going on with this house. How the six loud shotgun blasts coming from inside that house did not wake up any of the DeFeo family members in time to do something about it or get away, we may never know. But anyway....
Here is the Amityville house back in the day when the murders took place :
And here it is today (or recently) via Google Maps. The original house number was 112 Ocean Avenue in Amityville, New York, but it has since been changed by the new owners to 108 Ocean Avenue :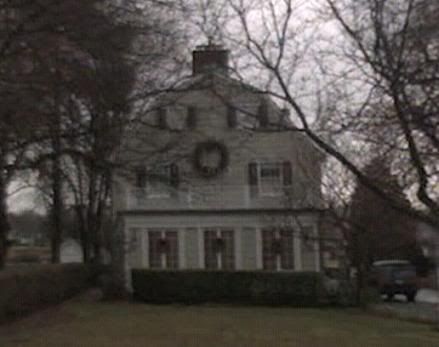 INTERACTIVE TOUR
I'm actually an hour or so away from Amityville but for some reason have never made the trek out to see the house. I'm sure I eventually will and when I do, you know i'll document the trip and post it on here!
Next up we have a couple locations from the original Halloween....
Establishing shot of Haddonfield :
Oxley St & Montrose Avenue, South Pasadena, California as it is today :
INTERACTIVE TOUR
And Laurie Strode's house :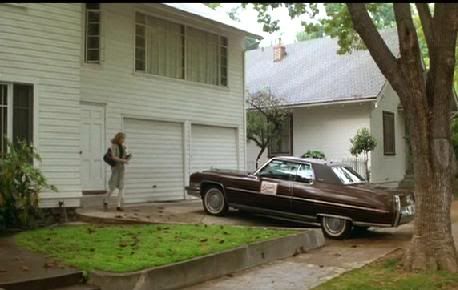 1115 Oxley Street, South Pasadena, California, looking very much the same :
INTERACTIVE TOUR
That's all for today folks! Hope ya enjoyed the trip! Much more Google Maps fun to come!