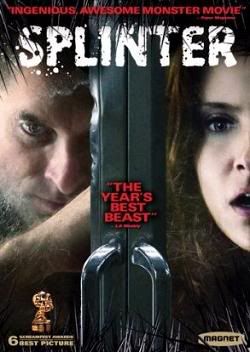 If you haven't yet seen the indie horror hit of the year Splinter, now is the perfect time! It's just been added to Netflix's 'Watch Instantly' section which means if you have Netflix, you can watch it instantly whenever you please on your computer!
Click here
to do so!
But what if you don't have Netflix? You're shit outta luck, right? Not necessarily!
I've got in my hands four coupon codes that I was sent from the 'Flix that are each good for a one month free trial. That's an entire month of rentals and all the movies you can watch instantly absolutely free of charge! Anyone who wants one, send me an e-mail at mortis45@aol.com and i'll give ya the code. First come first served. Just make sure to e-mail me by June 15th as that's when the code will no longer work.
So there's no excuses! Check out Splinter and if ya like it, check out director Toby Wilkins second feature film The Grudge 3, out now on DVD!