I've been to many conventions in my day but have yet to make it out to Weekend of Horrors. Thankfully, that's all about to change because the con is coming to the Javits Center in New York City this weekend and you can bet your ass i'm gonna be there! If any of you guys are going and you see these two human beings there ....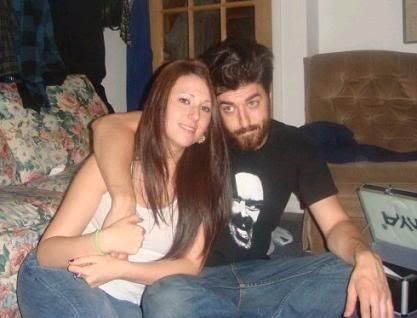 (that's my girlfriend and myself...last known photograph)
Come over and say hi! The plan is to head over there on Friday and that's probably the only day of the weekend that we'll be there but I suppose that could change if I haven't gotten enough when Friday is all said and done. And something tells me I will have gotten far from enough of a fix. Guillermo Del Toro! Dario Argento! Original Last House reunion! Ben motherfuckin' Foster! A screening of Dead Snow! What more can ya ask for! As always when I go to conventions, expect a full picture loaded recap this Saturday!
Check out the
website
for complete guest list and events schedule.
So who's coming?!