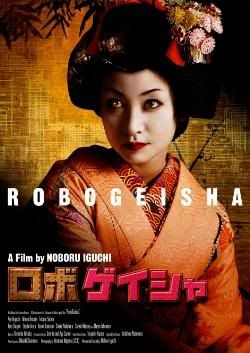 As I mentioned in my
Tokyo Gore Night recap
post the other night, director Noboru Iguchi (Machine Girl) cut together an awesome trailer for his new flick ROBOGEISHA, specially for The New York Asian Film Festival, and today it has landed on YouTube! If you're a fan of Machine Girl and/or Tokyo Gore Police, you're gonna love this trailer, which I will let speak for itself!
Thanks to YouTube user
DoctorExploitation
for uploading this video!
ROBOGEISHA opens this coming Fall. You can head over to
Robogeisha.com
to keep up to date on the latest goings on with it.