Last week we played
Stump The Savini
and this week we are gonna try and stump the man himself, Freddy Krueger! In addition to slight tweaks in makeup design, Fred also has a penchant for shapeshifting into various other human and non human forms (past content alert :
Freddy's Coolest Manifestations!
), which should make this game pretty interesting and challenging. So slap on your thinking caps and put your Krueger knowledge to the ultimate test!
Each one of these images is from a different installment in the Elm Street franchise (1 through Freddy vs Jason). How many can you correctly name? Leave a comment with your guesses!
1.
2.
3.
4.
5.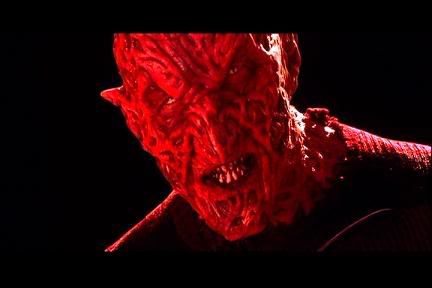 6.
7.
8.