A recent chat between my brother and I regarding the few good horror movies we've got on the horizon in the coming months has led me to this weeks discussion question....
What upcoming horror movie are you most looking forward to checking out?
There's a whole plethora of them that are set to be unleashed later this year/early next year that i'm really looking forward to ; District 9, The Final Destination, Saw 6 (fuck off), Orphan, Elm Street, Grace, Trick 'r Treat, and ya, even Halloween 2. But there's one in particular that I haven't been able to get out of my head since hearing about it what seems like years ago....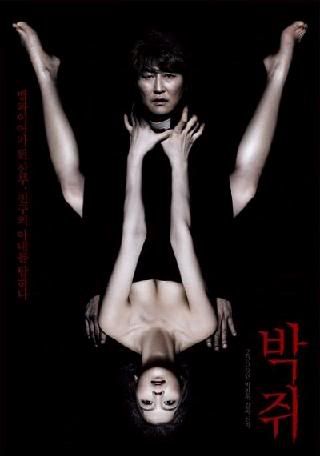 THIRST
PARK CHAN-FUCKING-WOOK. Need I say more?
As far as i'm concerned, this man is the greatest filmmaker alive today. That's a bold claim, but i've got a lot of points to back it up. Rather than go on and on about those points, i'll sum it up in one simple word ; OLDBOY. If you're asking me, Oldboy is the best film ever made. Period. Bar none. It just doesn't get any better, more complete, more satisfying, more thought out, or more brilliant than that movie. It is a total masterpiece that deserves to be studied alongside Citizen Kane and The Godfather in film classes around the world. It is THAT DAMN GOOD. If Chan-wook were to spend the rest of his career making shit movies, i'd still consider him one of the best in the business for Oldboy alone. So when I heard that this man was making a horror film, I couldn't possibly be more excited about the idea. His brush with horror in the Three Extremes segment 'Cut' was totally genius and unique and again, the thought of a full length horror-esque flick from him is just about the most exciting thing one can ask for. Now yes, this movie is about vampires and if you're hesitant about it because you're over the whole Twilight/vampire craze thing, believe me, I am too. I quite frankly don't care to see another vampire movie for the next decade. But i'll always make an exception for anything that comes out of Park Chan-wook's sick, twisted, and brilliant mind. I CANNOT FUCKING WAIT.
By the way, here is the
Thirst red band trailer
, if you haven't seen it yet. Thirst opens in select theatres July 31st.
Leave a comment and let me know what horror movie on the horizon you're most looking forward to checking out!
**CLICK HERE TO GET IN ON ANY PAST DISCUSSIONS!**