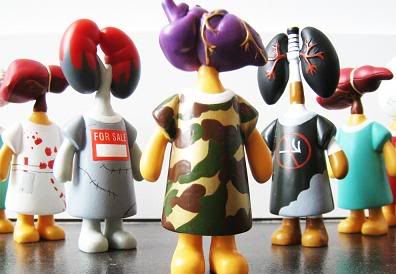 I've just written down all of the entrants names on pieces of paper and crumpled them up and we're about to find out who won the three Organ Donors up for grabs from FOOX-U! But first....
If you're not one of the winners and still want to own an Organ Donor for yourself, at the cost of $15, head over to
Foox-U.com
! And check out David Foox's awesome art while you're there!
And now, onto the winners!
The Second Place winner who will be sent one Organ Donor is......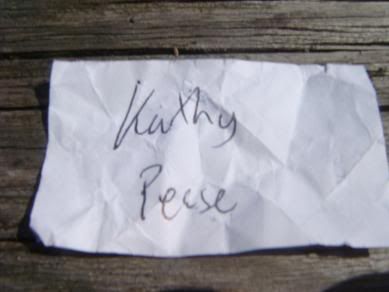 Kathy Pease of West Rutland, Vermont!
And the Grand Prize winner of TWO Organ Donors is.....
Dustin Miller of Hillsboro, Oregon!
Congratulations to both of you! Your Organ Donors will be arriving shortly!
Also wanted to notify you guys that a brand new contest has just begun over at my other blog, Win Free Horror Shit! While that blog is a listing of all of the horror related contests on the net, this contest is run by me and is totally exclusive to Win Free Horror Shit! Being that The Haunting In Connecticut hits DVD today, I am giving away one Haunting In Connecticut mini poster!
HEAD OVER TO WIN FREE HORROR SHIT FOR ALL THE DETAILS!