First up I just want to say a quick Rest In Peace to the man who made all of us 80's and 90's kids childhoods just a little bit brighter, John Hughes. Although he left Hollywood a long time ago, his impact on all of us is undeniable and will continue for new generations of youngsters for all of eternity. From Home Alone to Ferris Bueller's Day Off to Sixteen Candles to The Breakfast Club to Uncle Buck to one of my all time favorites, National Lampoon's Christmas Vacation, Hughes was the man responsible for most of the awesome movies that came out in the late 80's/early 90's and you'd be hard pressed to find a single individual on this planet who wasn't positively impacted in at least some small way by the movies he wrote and directed. I'd like to direct you to a site called
We'll Know When We Get There
, which is written by a woman named Alison. I'm sure some of you have already read her very personal tribute to John Hughes but for those who haven't, I urge you to read it. It's an incredibly touching piece that gives you an insight to the kind of man John Hughes was ; a man who made movies for the fans and a man who was never too busy to give a little time to those fans.
On a lighter note, I now bring you tonight's link of the day. This one is a horror blog that is run by John Cozzoli, the founding father of 'The League of Tana Tea Drinkers'....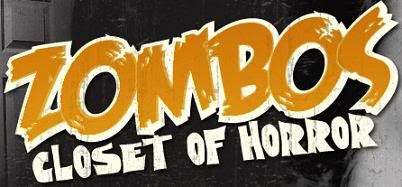 ZOMBOS CLOSET OF HORROR
In case you're wondering what 'The League of Tana Tea Drinkers' is, it's essentially a collection of the best horror bloggers out there on the web. 'The League' has its own blog, which you can check out
here
. But we're here to talk about John's personal blog, Zombos Closet of Horror. In addition to blogging about all things horror related (books, movies, you name it), John also recently started a feature on the blog called 'Meet The Horror Bloggers', where he asks his favorite horror bloggers to write up brief bios concerning their love of the genre and wouldn't ya know it, he chose me to write one up a week or so back! So if you want to find out how I got into the horror genre and how I got into the horror blogging scene, as well as see a nice little picture of myself pre-haircut, head over to the Closet and check out
Meet The Horror Bloggers - Freddy In Space
. Thanks for profiling me John and keep up the awesome work!