Gonna be off at Monster Mania all day/night Friday and Saturday so I figured instead of playing catch up when I return on Sunday i'd bring you tonight's, Friday night's, and Saturday night's links all in one shot tonight. Actually it's not even me so much bringing them to you as it is a few blogger friends of mine who were kind enough to do the work for me so I can get off to bed and be well rested for the weekend. Much appreciated, guys!
Tonight's link is brought to you by Zach over at
Terror Firmer
...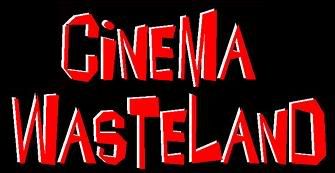 CINEMA WASTELAND
"This site has been a bit of a hobby of mine for a couple months now. I love looking through all of the random autographed items and posters that are up on Cinema Wasteland. From old black and white horror, to the most recent things you can think of, they will have something for every horror fan to take notice. I have spent quite a few days thinking, "Boy, that would look really good in my living room. Right next to my Army of Darkness poster." They have a lot of Drive-in and Grindhouse movie memorabilia, so I know a lot of fans of Freddy In Space will find stuff they like there. They also have an expo every year that I am considering trying to attend (click here for info). So take a little time and start perusing the selection. You'll find yourself spending more time than you think you will!"
Friday night's comes courtesy of Chris & Patrick Williams, the brothers behind the zombie blog/novel
Dead Meat
...
TOO MANY ZOMBIES
"One peek at this sweet, little blog, and you'll be thinking "this isn't horror, this is kiddy stuff". But stay, check it out and you'll notice that Jay, the creator isn't some shmuck with the knowledge of Photoshop or MS Paint. In fact, he only uses his iPod Touch. No fancy-shmancy filters, brushes or lasso tools. Just him and his iPod Touch. Apparently, Jay is a professional cartoonist for children's shows. This is what he says about that, "I make children's cartoons for a living and it's a job I absolutely love. I try to deliver the sweetest, most fun experiences I can for children and, in doing so, almost need a way of letting those adult parts of me out." It's those adult parts that gave him the idea for the blog. But using the styles he knows, he brings us some great fucking artwork. His use of color and blending is fantastic and fits the style perfectly. He told me that one of his favorite things about zombies is that they were just normal, everyday people with normal, everyday, boring lives. With that mindset, Jay decided "why not tell their tale?" So for every one of his 365 zombies, each will have a name and a snippet of their life explaining who they are. And yes, I did say 365. Jay will be making one a day for the next year. So if you like zombies as much as I do, give this blog a look-see and let him know what you think."
And Saturday night's link is presented by the one and only Zac Nova, proprietor of
Why Do I Like Stupid Horror Movies?
...
BODYCOUNT ARCHIVES
"This German(?) site has got hundreds of horror films, animations and TV shows and taken a screenshot of each "death scene" or instance of death. It's horribly morbid but very meticulous and makes for an interesting look at whether the slashers you might watch are worth it. I know it might be a "sick" website for someone to have, but it's come in use for me on trivia quizzes, or for when I wanted a picture of a death scene to represent a film."