Creepshow is being remade and you, the avid horror buff that you are, have been given full control over which filmmakers get brought onto the project to direct the five brand new original segments. It has the potential to be the greatest horror movie ever made ; five short films from today's best masters of horror, all rolled into one bloody good time, but it's entirely dependent on the talent involved. The fate of Creepshow is in your hands and you do
not
want to dissapoint The Creeper. So, without any pressure.....
What five filmmakers do you choose to contribute segments to this bold new reimagining of Creepshow?
In no particular order, I not only nominate the following five people but I also request Tom Savini be brought back as The Creeper and, if at all possible, be put in charge of all the make-up effects....


1. George A. Romero

Creepshow just aint Creepshow without George Romero. George, your career has been fizzling out lately, to say the least, but this is your chance to reclaim your former glory and show the world that you've still got it. I want so badly for you to erase Diary of the Dead from our collective minds and deliver a film the likes of which we know you are still capable of delivering. Just please, keep the zombies out of this one....




2. Eli Roth

The first Creepshow is one of Eli's favorite films and with his style of humor blended with horror, he'd be a perfect fit for the project. As much as I loved the Hostel flicks, i'd love even more to see another fun and humorous movie from him like Cabin Fever and that's probably what we'd get if he did a Creepshow segment.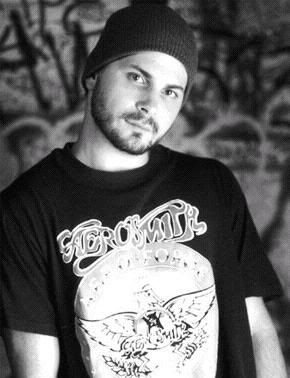 3. Adam Green

I know I rave about this dude all the time but I can't not include him on this list so bear with me. It's not even just simply that I love Hatchet and all of his shorts. I just plain dig Adam Green and everything he stands for. He's a true horror fan deep down in his bone marrow and he's an inspiration for all fans out there who want to make their own contributions to the genre. And again, his fun comedic style would be a perfect fit for a Creepshow tale. Matter of fact, let's throw his buddy Joe Lynch in there too for a long awaited collaborative film effort.




4. James Gunn

This is another guy that will always have my full support, no matter what he does. The Dawn remake (which he wrote) kicked ass, Slither kicked ass, everything he does is just plain fun and Gunn's entertainment factor is just what The Creeper ordered, so to speak.




5. Sam Raimi

He proved with Drag Me To Hell that he can still do the horror comedy thing as well as ever and more Raimi horror comedy is what we need god damnit. Nuff said.
So there's my dream cast. Now tell me yours!