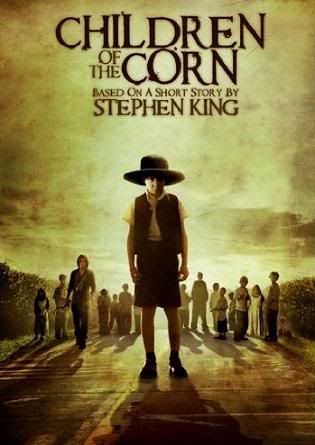 I gotta say, I had no idea that this movie had even finished filming and I figure if I didn't know about this, and I like to think I pay very close attention to all horror movie related news, then maybe this'll be new to a bunch of you guys too. Tommorow night at 9/8c on SyFy, the made for TV Children of the Corn remake will premiere, preceded by a marathon of the fourth through seventh films, beginning at 11am. I'm sure it'll suck being that it's a SyFy original picture but hey, I figure any remake of a classic horror film (is Corn even a classic horror film?) is worth checking out. Set your DVR's and check out the trailer below.
If you don't want to watch the flick on TV, you can pick up the DVD on October 6th, or head over to Amazon and
pre-order it today
. While there, don't forget to
pick up the newly released Blu-ray
of the original Children of the Corn!
Huge thanks to Atomic Fox over at the aptly named
Atomic Fox
for bringing this to my attention. If it wasn't for you, Fox, I probably would have missed this one! And hopefully because of me, a couple COTC fans won't miss it either.