HUGE day for horror today. As usual, I am only going to be discussing the DVD releases from this week that I personally have interest in or have something to say about. If you want to see every single horror DVD coming out today,
Amazon
is the best place for that. Speaking of which, click any of the title links to be taken to the Amazon.com pages for each release, where you can learn more about them, read customer reviews, or pick up copies of your own!
_________________________________

TUESDAY, SEPTEMBER 15TH, 2009




An American Werewolf in London - Full Moon Edition DVD & Blu-ray

-Commentary track with David Naughton & Griffin Dunne
-Rick Baker : I Walked With a Werewolf (NEW)
-Making an American Werewolf in London
-An Interview With John Landis
-Make-up Artist Rick Baker on An American Werewolf in London
-Casting of the Hand
-Outtakes
-Animated Storyboards
-Photograph Montage
-Beware The Moon Documentary (NEW)

There's a couple reasons i'm excited about this release - (1) I only own American Werewolf on Region 2 DVD and I don't even know where my region free DVD player is so I haven't been able to watch it for a while. (2) Both the DVD and Blu have the new feature length documentary "Beware The Moon" on them, which I hear is one of the best horror movie documentaries ever made. That alone makes this worth the double dip for me.




Army of Darkness - Screwhead Edition DVD & Blu-ray

-U Control Track (Blu-ray)
-BD Live (Blu-ray)
-Creating The Deadites
-Alternate Ending
-Theatrical Trailer

This movie has been released in so many different incarnations that this isn't anything special but it does have a cool cover and I guess it's nice to now have the entire Evil Dead trilogy out on Blu-ray. But i'm probably being too positive here as not only is the video quality supposed to be not so great on the Blu and not only is this release sorely lacking in special features, comprised only of minor features we've already seen before, but this is also the 81 minute theatrical cut of the film, not the 96 minute director's cut - making this a worthless purchase for anyone other than completists who crave the whole Evil Dead shebang in high def.




Child's Play Blu-ray

Disc 1 :
-Audio Commentary with Alex Vincent, Catherine Hicks and "Chucky" designer Kevin Yagher
-Audio Commentary with producer David Kirschner and screenwriter Don Mancini
-Select Scene Chucky Commentaries
-The Birth of Chucky
-Creating the Horror
-Unleashed
-Chucky: Building a Nightmare
-A Monster Convention
-Introducing Chucky: The Making of Child's Play (vintage featurette)
-Chucky's Back Bitches
-Designer Toy

Disc 2 :
-Anniversary Edition DVD copy of the film (with extras)

All of these special features were either included on the recent 20th Anniversary Birthday Edition release or, as is the case with a few, were used as easter eggs on that release - so no new special features here for those who own that disc already. I never got around to picking up the b-day edition and still own the old barebones release, so i'll probably pick this Blu-ray up eventually. As for the actual movie, would you believe I haven't seen Child's Play in a good 10 years?! Looking to remedy that this Halloween season.




Deadgirl

When high school misfits Rickie and JT decide to ditch school and find themselves lost in the crumbling facility of a nearby abandoned hospital, they come face-to-face with a gruesome discovery : a body of a woman stripped naked, chained to a table and covered in plastic - and soon realize she is anything but dead. Quickly the boys find themselves embarking on a twisted yet poignant journey testing the limits of their friendship, and forces both to decide just how far they're willing to stretch their understanding of right and wrong.

I've heard nothing but good things about this movie and I can't wait to finally see it. Any of you guys see this yet?




Fear Itself : The Complete First Season

Conceived along the lines of Showtime's "Masters Of Horror", NBC's "Fear Itself" was a dramatic anthology consisting of 13 separate hour-long films, each one a spine-tingling exercise in psychological and physiological terror. This set comes complete with 4 brand new never aired episodes!

I've only seen 5 or 6 episodes of this show and I pretty much hated all of them. I guess the only thing exciting about this release is the cool packaging and the inclusion of 4 never before seen episodes - although i'm sure they'll all suck too. If you want to see all those new episodes, you can do so right now on FEARnet. And if you're gonna watch any one episode, check out Larry Fessenden's 'Skin and Bones'.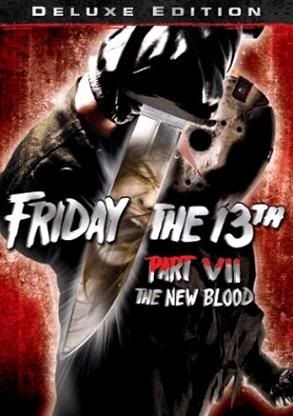 Friday the 13th Part 7 : The New Blood Deluxe Edition
- Killer Commentary with director John Carl Buechler and actors Lar Park Lincoln and Kane Hodder (NEW)
-Jason's Destroyer: The Making of Friday the 13th Part VII (NEW)
-Mind Over Matter: The Truth About Telekinesis (NEW)
-Makeover by Maddy: Need a Little Touch-Up Work, My Ass (NEW)
-Slashed Scenes(NEW)


Friday the 13th Part 8 : Jason Takes Manhattan Deluxe Edition

-Killer Commentary with director Rob Hedden and actors Scott Reeves, Jensen Daggett and Kane Hodder (NEW)
-Gag Reel (NEW)
-Slashed Scenes (NEW)
-New York Has A New Problem: The Making of Friday The 13th Part VIII: Jason Takes Manhattan (NEW)

These are two of my least favorite installments in the Friday franchise and so i'm content with holding onto my barebones 'Crystal Lake To Manhattan' versions, for now. That being said, the new special features on all these deluxe edition Friday releases will probably make me eventually trade in my Crystal Lake set and replace it with the deluxes. I'm a bit of a completist when it comes to franchises I like and whether I like all the movies or not, I want to own the best possible releases of each.




Grace DVD & Blu-ray

Eight months pregnant, Madeline Matheson deflects her demanding mother-in-law's insistent pressure for standard hospital treatment, instead opting for the peaceful companionship of a trusted midwife. Though reluctantly compliant, her husband remains supportive of her choices until a sudden tragic accident leaves her unborn baby lifeless inside of her. Madeline remains determined to carry the stillborn baby to term, where she miraculously wills the delivered corpse into life. But it is not too long before the increasingly isolated mother realizes that something is not right with baby Grace, and she must make horrible sacrifices to keep her living.

No matter which version you buy, BUY THIS MOVIE! I can't recommned it enough. If you pick up the flick from Best Buy you will also get the original short film, with the same name, that went on to become this.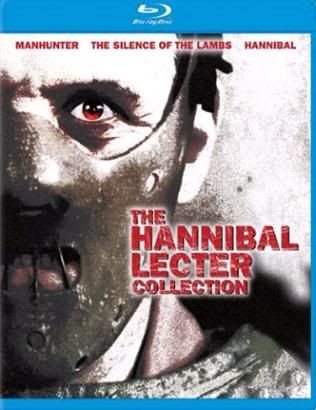 The Hannibal Lecter Collection Blu-ray

Includes Manhunter, The Silence of the Lambs, and Hannibal

All the good Lecter flicks in one place. I'm not sure what special features are included with this set but I don't think there's anything new in the mix. Probably gonna have to pick this one up seeing as I don't yet own Manhunter or Hannibal. Little opinion question for you guys - who do you like better as Hannibal ; Anthony Hopkins or the underrated Brian Cox?




Misery Blu-ray

Disc 1 :
-Feature Commentary by Director Rob Reiner
-Feature Commentary by screenwriter William Goldman
-Misery Loves Company
-Marc Shaiman's Musical Misery Tour
-Diagnosing Annie Wilkes
-Advice for the Stalked
-Profile of a Stalker
-Celebrity Stalkers
-Anti−Stalking Laws

Disc 2 :
-DVD copy of the film

Hobbling in high def - 'nuff said! These special features are all carried over from the recent Collector's Edition DVD release of Misery. There have been long rumored deleted scenes from the movie and the fact that they're not on this new Blu-ray release makes me question if they really even exist or if we'll ever get to see them. Much like American Werewolf, this is a must buy for me because I also only own Misery on Region 2.




Phantasm 2

No special features are included on this disc but so what, we've finally got Phantasm 2 on DVD! As added incentive, when you buy the movie, you get $5 towards Halloween candy at participating retailers. Phantasm 2 and free candy sounds pretty good to me right about now! Guess it's time to say goodbye to my VHS and bootleg DVD.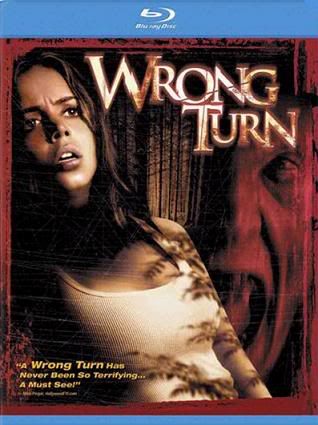 Wrong Turn Blu-ray

-Commentary by Rob Schmidt, Desmond Harrington and Eliza Dushku
-4 Deleted Scenes
-Featurette: Making of Wrong Turn
-Eliza Dushku: Babe in the Woods
-Stan Winston featurette
-Trailer

I'm not the hugest Wrong Turn fan, but I am a big fan of.....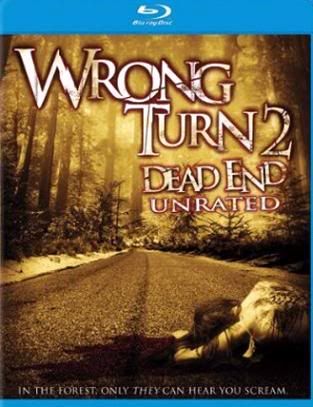 Wrong Turn 2 Blu-ray

-More Blood, More Guts: The Making of Wrong Turn 2
-On Location with P-Nut
-Making Gore Look Good
-The Craft of the Crotch Hit
-M's Death Scene

Much like the DVD release, this disc is sadly lacking in the Joe Lynch commentary that was recorded (and can be downloaded from Dread Central here) and that makes me, well, pretty sad. According to Lynch there's also a bunch of other stuff that was filmed that didn't make it to this release, and that makes me pretty sad too. I thought Blu-ray's were supposed to be jam packed be-all end-all releases of films?

_________________________________
What DVD's/Blu's are you gonna pick up this week? Leave a comment and let me know!