As always, I am only going to be discussing the DVD releases from this week that I personally have interest in or have something to say about. If you want to see every single horror DVD that came out this Tuesday,
Amazon
is the best place for that. Speaking of which, click any of the title links to be taken to the Amazon pages for each release, where you can learn more about them, read customer reviews, or pick up copies of your own!
_________________________________________

TUESDAY, SEPTEMBER 29TH, 2009




Henry : Portrait of a Serial Killer Blu-ray

Based on actual events, this controversial and critically-acclaimed horror classic chronicles a few short weeks in the life of serial killer Henry Lee Lucas. Michael Rooker gives a bone-chilling performance as Henry, a solitary drifter who leads his dim ex-jail mate Otis on a senseless killing spree through the streets of Chicago. Choosing their victims at random, they vary their methods of execution to avoid detection. Meanwhile, Otis unsuspecting sister Becky comes to visit and finds herself falling in love with Henry.

I only saw this movie once, and it was years ago, but I can't say I cared much for it. It's one of those movies i've been meaning to re-watch for a long time now but honestly, I kinda got more enjoyment out of the sequel! Call me crazy....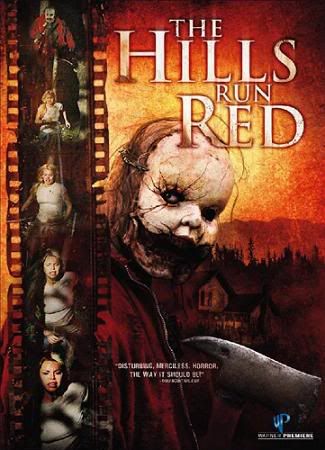 The Hills Run Red

A film fanatic's obsession with finding a complete print of a classic slasher movie leads him and two friends into the backwoods where the film was shot. They realize too late that filming never ended - the movie's star, the deformed, murderous "Baby Face", and his twisted family continue to film and kill unsuspecting victims. Now our heroes must survive the nightmarish onslaught or become part of the movie forever.

You can check the sidebar for my full review of this movie but the long and short of it is that I kinda felt it was overrated and overhyped. It's a pretty decent slasher flick with a pretty badass killer, but it's nothing too special. That being said, give it a rent. It's still better than most.




The New York Ripper Special Edition Blu-ray & DVD.

A blade-wielding psychopath is on the loose, turning The Big Apple bright red (and now BLU!) with the blood of beautiful young women. As NYPD detectives follow the trail of butchery from the decks of the Staten Island Ferry to the sex shows of Times Square, each brutal murder becomes a sadistic taunt. In the city that never sleeps, he's the killer that can't be stopped!

Although i've owned this movie for several years now, i've still only seen about 15 minutes of it. That really has nothing to do with me not liking the film as I was simply too damn tired to finish it when I tried watching it a while back but I guess the fact that I never bothered finishing it says something. Ya gotta love Fulci, but aside from the over the top gore, his movies are fairly boring. I will watch the whole thing sometime soon though. I've always loved that poster art, by the way.




No Through Road

The serenity of a yet another quiet evening alone is shattered for amateur photographer, Richard. Desperate, frightened, and uninvited, Samantha has taken refuge in Richard's sprawling, suburban home. As she seeks salvation from savage retribution, Richard is forced to fight Samantha's battle for survival in order to save his home, his life and his sense of humanity.

I was quite surprised by this little low budget indie thriller. I was sent this movie a couple weeks back and while I really expected nothing from it, and while it certaintly is far from perfect, I found myself enjoying it quite a bit. Definetly worth a look.




The Texas Chainsaw Massacre (2003) Blu-ray

Being that this has all the special features that were included on the 2 disc DVD release and being that it's really cheap pretty much everywhere at the moment, I definetly plan on making the upgrade real soon. I am still however gonna hold on to the afformentioned New Line Platinum Series DVD with the fold out chainsaw packaging, metal faceplate, and crime scene photos. I could never part with that beauty. And for the record, this is one of my favorite remakes of all time.

Other notable releases this week include 42nd Street Forever 5 : Alamo Drafthouse Edition, Alien Fear Collection, Farmhouse, The Hanging Woman, Haunted Histories Collection Megaset, The Real Story : Part 1, Snakes on a Plane Blu-ray, and Stepfather 2.
_________________________________________
What releases from this week are you guys gonna pick up/check out? Leave a comment and let me know!