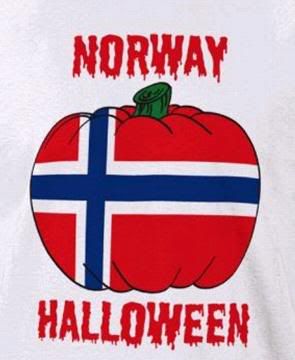 Loyal reader/commenter/all around awesome guy Bjornabo, who just so happens to be from the great country of Norway, dropped me an e-mail the other day telling me a little bit about Halloween in his hometown and provided a couple pictures of Norwegian Halloween candies, costumes, and treats and since I found it to be highly interesting, I thought maybe you guys would too. I would love for this to turn into a recurring country to country look of how Halloween is in different parts of the world so if any of you out there are from anywhere outside of the United States and would like to send me a little info/some pictures regarding Halloween where you're from, i'd love to post it on here. But for now, here's a brief exclusive look at Halloween in Norway! Take it away, angry Norwegian Frankenstein with bolt horns!




To start off on a bit of a bum note, Bjornabo told me that Halloween (celebrated on October 31st, just like us) isn't too big of a deal in Norway and up until recently, you had to take to E-bay to even get any decorations or candy. On top of that, no kids really even dressed up or went trick or treating until a few years back - and I thought it was bad over here in the states! Fortunately though, it's becoming more of an accepted holiday over there, with costumes, decorations, and candy being sold in most shops. Although it's certaintly an improvement, the holiday is still not embraced to the fullest and most shops tend to decorate for only the final two days of the month. Sad, sad, sad. So lets take a look at some various Halloween costumes and candies, starting with an apparently not very tasty purple Halloween soda (aka Halloween brus) and marshmallow pumpkins, aka Marshmallow Gresskar, which are reportedly much better tasting due to the fact that they're 75% sugar!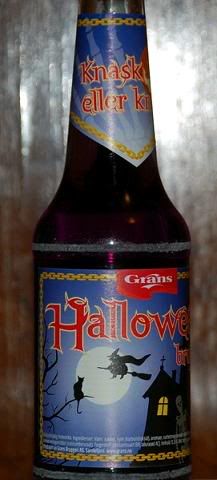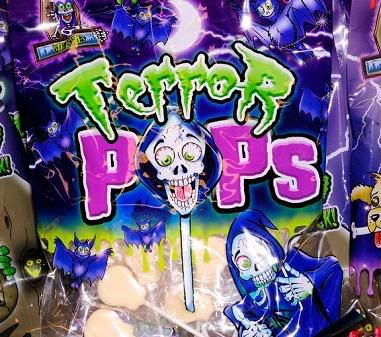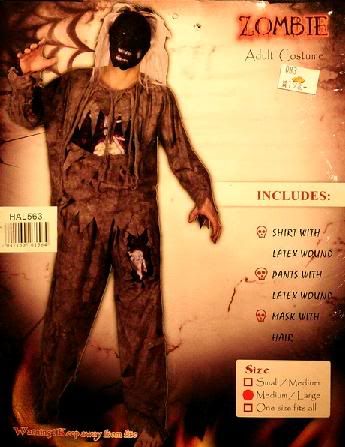 To check out the full album of Norwegian Halloween goodies (42 pictures), click here. Add me on Facebook while you're at it!

Another bit of sad news regarding the holiday in Norway is that the fact that it's October doesn't seem to impact the TV schedule like it does over here. According to Bjornabo, there are "no scary movies or Halloween related stuff on TV, nothing in the papers and no scary movies at the cinemas - pretty dissapointing if you ask me." Highly dissapointing, Bjorn. I guess we can only hope that Norway embraces Halloween more as time goes on, which thankfully seems to be the case thus far. Am I the only one who would've thought Halloween would be kinda big in Norway?

Huge thanks to Bjornabo, who took all of these pictures for the sole purpose of me being able to make this post. And he went through hell to get 'em - because of the fact that several shopowners were for whatever reason not happy with him taking pictures of their stock, he had to go over to the shop his mom works at to get some good shots. He just started his very own blog about his 31 days of Halloween horror marathon, so go show your appreciation for the fact that he's fully embracing the spirit of the holiday, no matter where he lives, by checking out Oktober Film Festival, which can be translated to English using the drop down menu on the top right.

Oh and if you're wondering how the kids in Norway say trick or treat, it can be said in one of two ways - "knask eller knep" or "digg eller deng".