After weeks upon weeks of huge horror release Tuesdays, I guess it was inevitable that things would slow down. But why are they slowing down on October 20th, the second to last new DVD day until Halloween!? As always, I am only going to be discussing the DVD releases from this week that I personally have interest in or have something to say about. If you want to see every single horror DVD that came out today, Amazon is the best place for that. Speaking of which, click any of the title links to be taken to the Amazon pages for each release, where you can learn more about them, read customer reviews, or pick up copies of your own!
_____________________________________________

TUESDAY, OCTOBER 20TH, 2009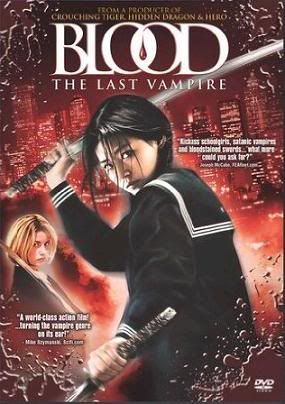 Blood : The Last Vampire DVD & Blu-ray

Demons have infested Earth and only one warrior stands between the dark and the light : Saya, a half-human, half-vampire samurai who preys on those who feast on human blood. Joining forces with the shadowy society known as the Council, Saya is dispatched to an American military base, where an intense series of swordfights leads her to the deadliest vampire of all. And now after 400 years, Saya's greatest hunt is about to begin.

I've been intrigued by this movie ever since I saw the trailer many months back and was even almost moved enough to go check out a screening in the city, but I never got around to it. Looks totally BA and I can't wait to watch it. Hot Japanese chicks kicking ass = right up my alley. I bet this looks great on Blu, to boot.




P

While growing up in rural Thailand, a young Orphan girl, Dau, is taught magic by her grandmother. But when her grandmother falls sick, Dau is lured to Bangkok to find work so that she can buy medicine. She finds herself working in a go-go bar, and her journey from naivete to maturity is swift. She uses the magical skills her grandmother taught her to her advantage, but in doing so makes enemies within the bar. As her magic gets darker, and the consequences equally terrifying, she gradually loses control, and something evil takes over.

Don't really have anything to say about this as I haven't watched it yet, but I wanted to give it a shout out because the fine folks over at Palisades Tartan were kind enough to send me a copy a couple weeks back. Much like The Last Vampire, i'll watch it soon and of course post my thoughts.




The William Castle Film Collection

Features the William Castle films 13 Frightened Girls, 13 Ghosts, Homicidal, Strait Jacket, The Old Dark House, Mr. Sardonicus, The Tingler, and Zotz!.

I admittedly have not seen any of these films, but I love everything Castle was about and i've been meaning to delve into his catalogue for a while now. Maybe now will finally be the time for that and what perfect viewing this collection would make for this time of the year. This set also includes the documentary 'Spine Tingler : The William Castle Story' - as if it weren't jam packed enough already. Hey, by the way, check out an old post I did last year about the many gimmicks Castle used over his career to make his movies fun and interactive!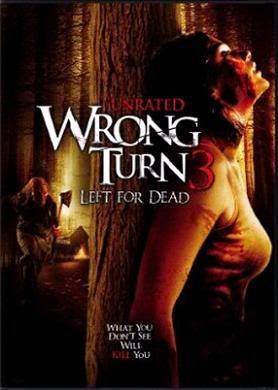 Wrong Turn 3 : Left For Dead DVD & Blu-ray

Three Finger and his disturbed family of inbred cannibals are alive and well and the first course for the bloodthirsty family comes when a group of campers arrive, realizing only too late that ticks aren't the only things that bite in these dark backwoods. But when some of the most vicious killers in the country escape from a prison transport bus, Three Finger and the gang may have met their match. Will justice be served on the convicted murderers or upon the mutant killers?

Dug Wrong Turn, loved Wrong Turn 2, but I have a feeling this third sequel is gonna be a dud. That being said, the plot sounds pretty cool and I am actually excited about watching it, which i'm gonna be doing tonight. I will return tommorow with my thoughts.

Other notable releases this week include 100 Feet, Blood Ties, Last of the Living, and Ravage The Scream Queen.
_____________________________________________

What releases are you guys gonna pick up/check out this week? Leave a comment and let me know!