Being that today is Friday the 13th, i've decided to repost something very special that I wrote up earlier this year for Benevolent Street. It's not that i'm being lazy and don't want to come up with a new post for today, believe me, it's just that this post is one of the most meaningful things I have ever written and now that I have a few more readers than I did back when I plugged the post earlier this year, I thought it'd be nice to get it back out there for those who haven't seen it yet. The post was written hot on the heels of the Friday The 13th remake hitting theatres and the aim was to memorialize and pay tribute to all of the folks from the entire Friday franchise who are no longer with us. What made this post so special to me was that I was actually contacted by several people who were friends and family of the deceased actors, who showed their appreciation for the post and shared stories about their loved ones - which I have included within this post. 'Friday The 13th - In Memoriam' has been reposted on several sites (including Friday The 13th Films, Scab's Horror Blog, and Retro Slashers), but this is the first time it's ever been posted right here on Freddy In Space - where it belongs! So happy Friday the 13th to all and enjoy this little blast from the past - perhaps my greatest contribution to the world of horror blogging.




With the remake of Friday the 13th hitting theatres in a little over a week, I think now is the perfect time to honor the franchise alumns who are no longer with us. Without these guys and girls, the Friday universe would not be what it is today. And in fact, without them today, that universe is just a little bit smaller. However, as sad as it is, it is only natural and inevitable that in the 3 decades now that the series has been running, a few of those stars were bound to burn out. But by watching these movies over and over again and remembering these men and women, we are keeping them as immortal as Jason Voorhees himself.

We have lost a total of 12 on screen personas in the Friday the 13th franchise over the course of, ironically, 12 installments. Lets take a moment to remember those who have passed on.

Walt Gorney – Crazy Ralph – Friday The 13th

April 12th, 1912 – March 5th, 2004




Although he is best known for his role as Crazy Ralph and was believed by many to be an actual town crazy that was cast in the film (even by some of the other cast members at the time!), Austrian born Walt Gorney was actually an accomplished stage performer. After Friday the 13th, he reprised his role as Ralph in Part 2 and even returned, post character death, in Part 7 to do the opening voice over narration. Gorney passed away at St. Vincent's Hospital in New York City at the age of 91 as a result of natural causes.

Laurie Bartram – Brenda – Friday The 13th

May 16th, 1958 – May 25th, 2007




Prior to Friday, Bartram's only acting credits were in a couple television shows as well as the 1974 horror film The House of Seven Corpses. Friday The 13th was her last acting role and after it, she enrolled at Liberty Baptist College where she met her husband Gregory McCauley, whom she went on to have five children with. She died of pancreatic cancer at the age of 49 in Virginia.

"Laurie Bartram was a dear friend of mine. While I still think about her at random times whenever a Friday the 13th roles around she is the first person I think of. Laurie and I became friends while we were at Liberty University our freshman year. It's funny, at the time, I had no idea that she had been an actress in a movie or that she had a role in the soap opera, "Another World". When someone asked me if she ever talked about her acting career, I was oblivious to it. Later when I asked her, "Why didn't you tell me?" Laurie said very simply, "I loved the fact that you didn't know and that you just loved me for who I am." And I did. Later she actually gave me the shirt she wore in the movie Friday the 13th but she didn't want me to watch it! For Laurie those years were a past she had left behind. Years later I finally got her to agree to let me rent it. Watching her on screen made me smile because it was "so Laurie". Her expressions and mannerisms came through in her character. Laurie was a beautiful person. I think that would have shown through in any role that she played. RIP I miss you Leej." - Jenny

Rex Everhart – Enos (Truck Driver) – Friday The 13th

June 13th, 1920 – March 13th, 2000




Rex Everhart was an accomplished stage, television, and film actor who was nominated for Broadway's 1978 Best Actor Tony Award. He appeared in the hit films Superman and The Elephant Man and voiced Belle's father in Beauty and the Beast before ending his acting career in 1992. In 2000, he succombed to lung cancer in Watseka, Illinois at the age of 79.

Sally Anne Golden – Sandy – Friday The 13th

July 31st, 1910 – January 29th, 1982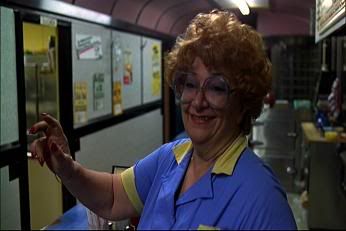 No stranger to horror, Golden appeared in 1976's Alice Sweet Alice before landing a role in Friday The 13th, which was to be her last role. She died of unknown causes at the age of 71 in New York City.

Tom McBride – Mark – Friday The 13th Part 2

October 7th, 1952 – September 24th, 1995




Friday The 13th was the first acting role for Tom McBride, who went on to appear in only two more films and one television show before his death from the AIDS virus at 42. His final moments were documented in the heart wrenching 1996 documentary Life and Death on the A List. McBride was the first franchise cast member who played a camp counselor to die in real life.

"I have always thought it would be a good idea, and a warm way of remembering "Friday The 13th" actors and actresses who have passed away. Being Tom McBride's nursing assistant, he and I became friends. He would talk about being in commercials, modeling, and movies. I was a fan of the "Friday The 13th" series, and Tom would spend lots of time talking about the interview to land the role, the setting/scenes, and working with the other actors. When I went to take Tom's vital signs one morning, there was a machete laying on the chair beside his bed with his signiture. Tom was funny, energetic, and always made a friend. I remember him telling me that his wish before dying is for people to remember him not from AIDS, but as someone who made someone smile, laugh, and made a friend. He told me that it would be neat to be remembered as "Machete-Face". He laughed and said he should have been the one to come back and be a horror icon like "Jason" and "Leatherface". So when I think of my friend, I can't help but to think of ol' "Machete-Face"." - Gary

Steve Susskind – Harold – Friday The 13th Part 3

October 3rd, 1942 – January 21st, 2005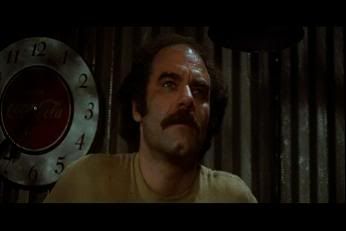 Part 3 was Susskind's first acting role in a career that lasted until his death at the age of 62 in 2005 as a result of an automobile accident. He leaves behind a legacy that includes films like 1986's House, Star Trek : The Final Frontier, Terminator 3, and Monsters Inc. as well as shows such as Married With Children, Tales From The Crypt, and Seinfeld.

David Wiley – Abel – Friday The 13th Part 3

1929 – February 5th, 2007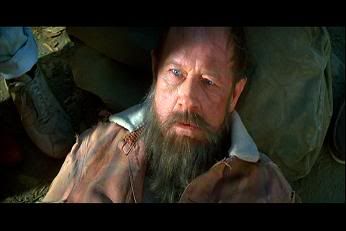 Before his Crazy Ralph-esque turn in Part 3, Wiley had roles on the popular shows Hogan's Heroes and Chips. After the film, he went on to appear in countless other shows and a few more films as well as even voicing a pedestrian in Grand Theft Auto : Vice City. He lost his battle to cancer in his late 70's.

Antony Ponzini – Vincent – Friday The 13th Part 4

June 1st, 1933 – December 30th, 2002




Antony Ponzini mostly acted in television shows over the course of his 40 year career, appearing on hit shows the likes of Hawaii Five-O, Three's Company, All My Children, Baywatch, and Seinfeld. At 69, he passed away of unknown causes in Connecticut.

Abigail Shelton - "Woman" - Friday The 13th Part 4

May 3rd, 1932 - December 11th, 2006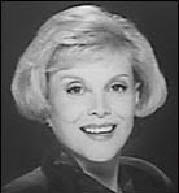 Credited only as "woman" in Friday Part 4, Abigail Shelton appeared very briefly 8 1/2 minutes into the film, hugging a loved one in a hospital room off to the side as Jason is wheeled in. Here's a screen grab :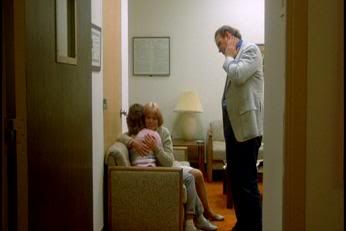 Friday Part 4 was Shelton's second to last appearance on film. Her other credits include mostly television shows. She also sung in a cabaret act with her husband, who she remained with till the day she died.

"Very GREAT tribute! And thank you so much for including Abigail Shelton. Abigail Shelton is my Aunt. She did a lot of part work for old shows like The Fugitive, Bonanza, Perry Mason etc. She also had a small reoccurring role on Dallas in 1989. She was Married to John T. Kelly a writer until he passed away. She was in the movie he wrote called Zig Zag and she also was in Disney's original That Darn Cat. She did tons of theatre and was very talented. Her real name was Francis Compton. She had a sister and brother (my dad) and only one son Peter. She moved out to California from Virginia when she was 20 to follow her dream of acting." - Wendy

Ric Mancini – Mayor Cobb – Friday The 13th Part 5

April 16th, 1933 – May 26th, 2006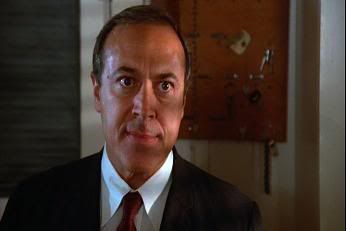 Ric Mancini had a long career before Part 5 came along and a long career after it passed, taking on roles in the films Ghostbusters, Ready To Rumble and Ed Wood as well as small roles in the TV shows ER, The A-Team, Charlie's Angels, and MASH. He died at the age of 73 in Woodland Hills, California at the Motion Picture Hospital of unknown causes.

Mark Venturini – Victor – Friday The 13th Part 5

January 10th, 1961 – February 14th, 1996




In the same year that he played Victor, the man essentially responsible for the return of "Jason" to the franchise, Venturini also appeared in the horror cult classic Return of the Living Dead, as the character Suicide. He career only lasted 10 years, when the 35 year old former football player died of Leukemia in Los Angeles.

Vernon Washington – George – Friday The 13th Part 5

August 10th, 1927 – June 7th, 1988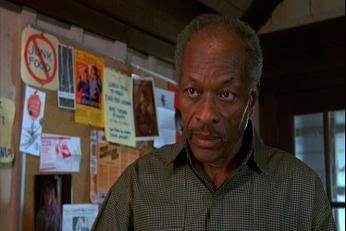 A New Beginning was the final film role for Vernon Washington, who had previously been known for his roles in the television shows The Jeffersons and Roots : The Next Generations. He died just three years after the film was released at age 50 after health problems forced him to retire from acting.

REST IN PEACE TO ALL OF YOU.