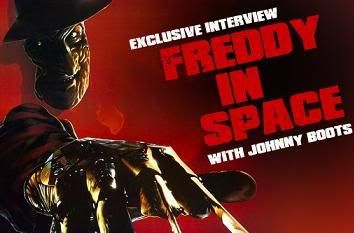 As far as i'm concerned, I should be the one doing the interviewing as opposed to being interviewed, but nevertheless Ron Scott from the design culture blog Strange Kids Club dropped me an e-mail last week asking if I wanted to do a little interview with his site and I was happy to oblige. He asked some cool questions, cut it together really nice to make me look good, and now I pass it over to you. Check out my exclusive interview with Strange Kids Club!

You can also check out Ron Scott at Ghost Lab Studios. On an interesting side note, Ron Scott is also the name of the funeral director in my town. Ya, i'm easily amused.

Speaking of interviews, stay tuned for two exclusive interviews with two people who are a heck of a lot more interesting than myself and who both had major roles in one of my favorite horror movies from last year, Deadgirl! Both of those interviews should be up later this week.