Last year, around the time the Friday The 13th remake landed in theatres, I made a post honoring all of the men and women from the entire Friday franchise who are no longer with us. It became the most linked to and successful post of my blogging career and I received a ton of positive comments on it, including ones from a few friends of the deceased stars. Being that it was such a hit and being that the Elm Street remake is right around the corner, I thought why not do the same for that franchise. So before we go see the remake this weekend, let's take a moment to remember those Elm Street residents who are no longer with us - but who will live on forever through the magic of film.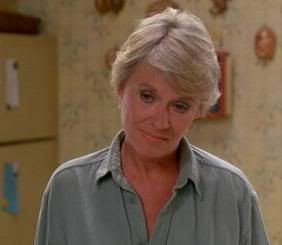 Hope Lange - Cheryl Walsh - Elm Street Part 2

November 28th, 1933 - December 19th, 2003

Hope Elise Ross Lange, daughter of an actress and musician, began her acting career at the age of 11 and went on to win several Emmy awards in her career as well as receive an Academy Award nomination for her role in 1957's Peyton Place. If horror fans don't remember her as main character Jesse's mother in Freddy's Revenge, they probably remember her as Mrs. Williams in David Lynch's Blue Velvet. At the age of 70, Lange succombed to Ischemic colitis at St. John's Hospital in Santa Monica, California.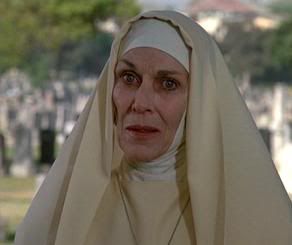 Nan Martin - Sister Mary Helena - Elm Street Part 3

July 15th, 1927 - March 4th, 2010

Although the name Sister Mary Helena may not be a household name amongst horror fans, Nan Martin actually played one of the most pivotal roles in the Elm Street universe - that of Amanda Krueger, Freddy's mother. Martin was an accomplished stage, television, and film actress who appeared in The Twilight Zone, The Drew Carey Show and the film Cast Away over her 50 year career. Martin died of complications from emphysema in Malibu, California at the age of 82.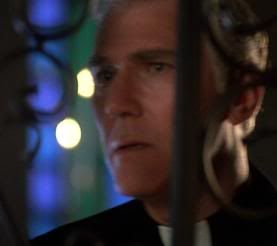 Michael Rougas - 'Priest in Church' - Elm Street Part 3

January 22nd, 1931 - June 19th, 2008

Michael Rougas is probably best known to genre fans for his role as Frank in 1957's I Was a Teenage Werewolf - this was also Rougas' first film role. Though he remained acting for 30 years, Rougas only appeared in a handful of other works, which included Scarface and Star Trek : The Motion Picture. Dream Warriors - where he played the priest who Neil encounters when stealing a cross and holy water to kill Freddy - was his last role before passing away in Palm Springs, California at the age of 77, from unidentified causes.




Burr DeBenning - Mr. Jordan - Elm Street Part 5

September 21st, 1936 - May 26th, 2003

An accomplished character actor, Burr DeBenning appeared in over 100 films and television shows throughout his career. Interestingly enough, one year before landing a role in Dream Child, DeBenning appeared in an episode of Freddy's Nightmares, the television show which featured Freddy Krueger. He passed away at age 66 in Calfornia from unidentified causes.




Wally George - Himself - Elm Street Part 5

December 4th, 1931 - October 7th, 2003

Born George Walter Pearch, Wally George - father of Rebecca De Mornay - was an early Howard Stern of sorts, a radio and television commentator known for his outlandish antics. While he wasn't technically in Dream Child as an actor - footage of George is quickly shown playing on a television screen in the film - he's listed on IMDb as being in it, so I figured i'd mention him. Besides Dream Child, George appeared in only a couple others movies and shows, mostly as himself. George passed away from pneumonia at the Fountain Valley Hospital in Orange County, Calfornia at the age of 71.




Angelina Estrada - Carlos' Mother - Elm Street Part 6

February 28th, 1932 - August 5th, 2005

Throughout her career, Angelina Estrada mostly had small roles in television shows and hit movies such as Cheech and Chong's Up In Smoke and Ghost. In Freddy's Dead, she played the character Carlos' mother, who Freddy takes the form of for the infamous and painful to watch giant cotton swab in the ear scene. In real life, Estrada was the mother of Bad Religion drummer Bobby Schayer. She passed away at the age of 73 in Las Vegas, Nevada from heart failure.

Gretchen Oehler - 'Script Supervisor' - New Nightmare

December 13th, 1943 - September 8th, 2001

Gretchen Oehler was most widely known as a soap actress thanks to her long running roles on the shows Another World and Texas - she played the same character, Vivien Gorrow, in both shows. In the late 80's Oehler stopped acting and became a script supervisor, which ironically led to her returning to acting in New Nightmare, a film that she served as the actual script supervisor for in addition to playing the script supervisor in the film. After a decade long battle with cancer, Oehler passed away in Moose, Wyoming at the age of 57. I was not able to find a picture of Oehler in the film, but you can hear her voice after Wes Craven says to her, "Print that, Gretchen!", at the start of the film. I'm not sure she appears on screen in the film, but if anyone knows otherwise or has an image of her, please let me know. Also, her date of death is listed as September 8th on some sites and November 7th on others, so if anyone knows more about that, please also let me know.

Rest In Peace to all of these men and women who helped make the Nightmare on Elm Street franchise what it is today.