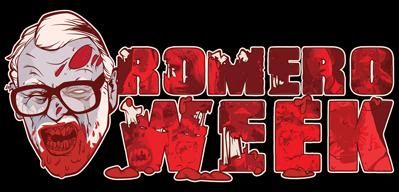 Rounding out Romero Week, Kristy Jett returns with another exclusive interview, this time with Day of the Dead's Sarah, Lori Cardille. Bonded by personal past tragedies, Kristy and Lori have become good friends, which makes this interview not only very insightful and entertaining, but also very personal. Give it a read and then find out how you can nab yourself an autographed photo of Lori Cardille!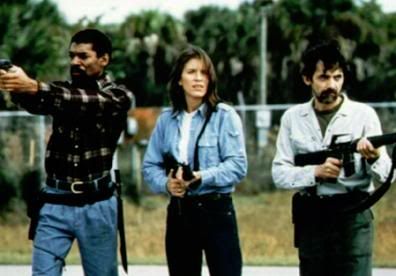 Lori Cardille is one of my life's heroes. I could've never dreamed having watched her bad-ass self as Sarah in Day of The Dead, that one day she and I would be close friends. The fact that she and I text on a regular basis is so weird to me. Luckily as I have grown to know and love her, it's easy to forget that she is an actress and just see the beautiful person she is. I can say she is a close friend of mine and it's not a namedrop, it's simply a testament to the wonderful friend she is.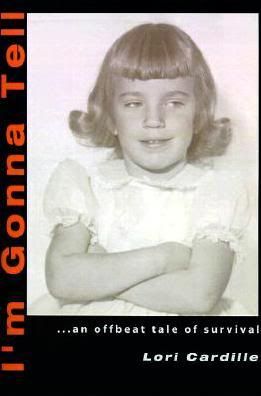 In order to explain to you how it is that I came to know Lori Cardille, I have to expose a part of myself that I've never really come out in this bold of a stroke and admitted to any one group of people. It's not something I've ever been afraid to talk about, but at the same time it's something I've always held close and only told close friends. I was sexually abused by two different men in my family during my childhood. Both at different times in my childhood sickeningly enough. A few years back I found out about a book written by Lori Cardille about sexual abuse she endured at the hands of a family member. I immediately felt a kinship with her even though I had yet to read the book or even know the details of her nightmare. But when you are a victim of abuse you don't have to have the same story to understand what torture another person has gone through.

I randomly came across Lori Cardille on Facebook. She wasn't accepting friend requests at the time, so I sent her a message. I told her what an inspiration she had been to me while I was growing up and how even moreso now that I knew we shared that common bond. That one message started a friendship that has snowballed into her becoming a huge support system for me through a recent bout of me coming to terms with my childhood. Lori Cardille is one of the most selfless people in the universe. I don't think I've ever met anyone quite like her.

The film that made most of us fall in love with her was Day of The Dead. She played Sarah, the last woman standing in the zombie apocalypse. The film is directed by George A. Romero and by myself and a huge constituency is considered the best of his zombie films. To watch her go nose to nose with Joe Pilato's arrogant Captain Rhoades is enough to make any woman feel proud.

Lori granted me the pleasure of an interview during a most hectic week for herself. My greatest Thank You to her, and also to John Squires for allowing me to take part in Romero Week. It has been a nerd dream of mine to be a part of Freddy In Space, my absolute favorite Horror Blog of all time.



- Your father, who was a horror host in Pittsburgh, was in the original Night of The Living Dead. Can you give us any stories of growing up with that history?

Well, I must say that I hated being scared as a child. I never understood why other children liked horror movies! I was already an anxious kid, sort of a female Woody Allen....scary movies, on top of my anxiety was just too much to handle! When friends stayed overnight on a Saturday evening and couldn't wait to stay up late to eat popcorn and watch Chiller Theatre, I was ready for a mental institution! When they had the opening night of Night of the Living Dead and the family was invited, I spent most of the evening in the lobby of the theater. So you see, it was all a kind of hysteric blur for me. George loved my father and credits him to this day for the success of Night of the Living Dead. My father believed in George and promoted the heck out of Night on his Chiller show. My father was the larger memory for me. He was my hero. George was a nice tall man who scared the hell out of me.


- How did you find out about Day of The Dead?

George saw me in Reckless, a play written by a young Craig Lucas. I played the character Rachael Fitzsimmons. Mary Louise Parker just played it on Broadway a couple of years ago. It's a very strong female character who drives the play. It's actually a serious complex comedy. Anyway, George approached me about something he was working on and thought I would be right for the lead character. George offered me the part based on my work in Reckless.


- Do you remember anything in specific about the casting process?

The nice thing was that I never had to audition for the part, which is rare in this business! I was part of the casting process for the other characters. George had me read with the other actors he was auditioning. It was a wonderful experience. I love actors and it was a privilege to be a part of that process with them and of course with George.


- What is George like on set?

First of all, George respects actors. He allows them to explore their characters. He is a true gentleman not only on the set but in life. He was loose and fun, yet a professional with a vision. We all respected George on the set. We became family. We all learned so much from George. Many, many laughs!


- Do you have any especially fond memories of the process of making Day?

It's one BIG FOND MEMORY!


- You and John Amplas have a great on screen repore in Day, were you friends before then or did you just find that you had this chemistry as you worked together?

Actually, we met on the set. We did have a similar rhythm to our personalities both on screen and off. Our characters were closer in nature and intellect than any of the other characters. We are now dear friends.


- Is there any scene in particular that was grueling for you? Do you have a favorite scene in the film?

Yes, my favorite scene is when I cut off Miguel's arm. I like the intensity of the scene and the dramatic transition that my character undergoes. She finally lets her guard down and becomes a softer more "human" character. The audience actually begins to care about her. It was also a grueling scene. Technically we had problems with the arm. Poor Anthony, he was on the cold ground, with his arm in a ditch in the ground while they worked on the prosthesis. When we shot the arm being chopped off the first time, which took hours to set up, the sword bounced right off the prosthetic arm. They had to make the second arm out of wax so the blade would cut through it. The first take was very very funny. We were all focused and intense...the camera was rolling...I swing the sword and it was as if I hit a volley ball! I'm laughing now just thinking about it! We spent many hours on that scene! It was freezing, my nose was running, it was an emotional scene, GRUUUELING, but still my favorite scene.


- For you, what do you think happened to Sarah and her companions on the island after Day ends?

Let's have George make a movie that picks up with the three of them 25 years later and then I can tell you the answer. That could be a gritty, interesting film.


- Do you have a favorite film of George's?

I liked Martin. It was gritty, raw and scary. Of course, John Amplas was fantastic! As you can tell, I like that word, "gritty". In fact, I really wanted to play the character of Sarah in a more desperate condition. I talked with George about playing her with rotten teeth, a dirty face, and hair every which way. George just laughed and said, "Now THAT is another movie, Lori." Maybe if George does that follow up film of the characters 25 years later....How about it George?!


- You have a lot of horror history in your life between your father and yourself, but are you personally a fan of Horror?

As I said before, I was too frightened as a kid. My father and I share love of creativity, of exploring possibility. You see, when I was a young child, I was being sexually abused and basically tortured by an uncle in Erie, Pa. Like many victims, I was threatened I would be killed if I ever told. I was living my own horror movie. Now that I have healed and come through the other side, I love good horror movies. I love Danny Boyle's 28 Days Later! I don't like horror movies that mix sex and Horror. I am NOT a prude or a religious fanatic. That's not art to me, it's just sick pornography and a cop out. Vampire movies don't count! I LOVE Vampire movies!!!!!! Let the Right One In is brilliant!


- And only because she asked me to, not because I am an egotist...

...Thank you Kristy. Please write this too...I love your work. You are a very talented and a highly intelligent woman. This interview has been a pleasure!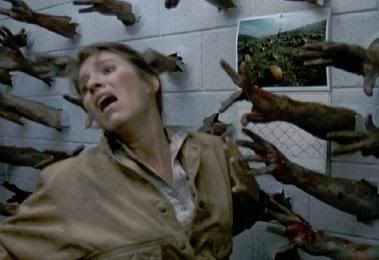 Lori was not only kind enough to do this interview, but she has even supplied an autographed photo for one of you guys! Lori, thank you so so much. Here's how you can enter your name in the running....

Drop me an e-mail at mortis45@aol.com with your mailing address and the answer to the following question :

- What vampire film did Lori refer to in the interview as being 'brilliant'?

Giveaway is open to everyone and will run through Memorial Day. Good luck and again, big thanks to both Lori Cardille and Kristy Jett for being so awesome, not to mention so open and honest.