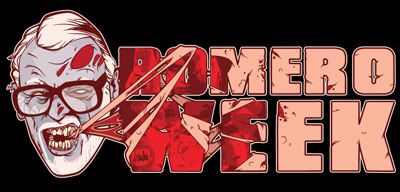 One film from Romero's catalogue that hasn't been touched upon yet this week is one of his earliest films, 1977's Martin. Tonight, Kristy Jett comes along to change all that with an incredible piece not only about her love for Martin and its star but also for an exclusive interview that she conducted with her friend, John Amplas. Kristy, the floor is now yours.

________________________________________________

I love John Amplas. But not in a creepy way. I'm not trying to break up his family nor do I have designs on leaving Rochester for Pittsburgh anytime soon. I love him as an actor but moreover as a human being. He is a kind and generous fellow to say the least.

I met him a couple of years back at the Cinema Wasteland Convention in Ohio. I hadn't even planned on going to the Con but my friend Chris knew all he had to do was say, "Kristy, John Amplas is going to be there", and i was already requesting the time off from work. He was the first celebrity that I found myself afraid to meet. Not because I thought he was truly a vampire, but I was intimidated about who he was. He was Martin for Gods sake!

I walked up to his table, he smiled and introduced himself as I stood paralyzed and tears began to well. My friend chuckled and explained, "She's really nervous to meet you, you're one of her favorite actors and she loves Martin." I smiled as the tears started to fall and he moved closer and as fatherly as he could he hugged me close and didn't let go for a few moments. He soothed me telling me not to be nervous. I couldn't believe what was happening. After that I calmed down. I collected myself enough to tell him how Martin was a beautiful film and how I had always had a crush on him as Ted Fisher in Day of The Dead - he smiled, flattered. Over the course of the weekend he asked me to keep an eye on his table so he could take a break more than once. I was geeked out and giddy, I'm not gonna lie.

The first film I had ever seen him in was Day of The Dead, but the film that truly made me possibly John Amplas' most diehard fan was Martin. I'm probably two shakes shy of creating a John Amplas Fan Club.

Martin is a film directed by George A. Romero that can't be summed up by a one sentence description. If it could be, the simplest one of those would be "Is he a vampire or isn't he?" - and that's more of a question now, isn't it?

The film explores the idea of one's self image. The you that you see and believe in versus the you seen and believed to be true by others. There truly can be no right or wrong as perception is at it's most basic premise, an opinion.

John had been an actor for well over a decade when he made Martin, but it was his first feature film, and what a way to debut! he deftly maneuvers the awkwardness of being a wallflower thrust into a new life in a new town under the ever so watchful eye of his older cousin who never quite gives him a chance. Rightfully so, Martin is hard to handle though not in the traditional sense.

But enough of my yammering, watch Martin if you somehow have yet to. Also check out any other Romero films that feature the ever so talented John Amplas ; Knightriders, Creepshow, and both Dawn and Day of The Dead, though I give you a lot of credit if you can spot him in Dawn or Creepshow without first IMDB cheating.

This interview took place via email and I will simply show it just as it was typed. It was written like a story and it gave me yet another reason to adore John Amplas. I would definitely like to thank him for his time and effort, it is now and will always be much appreciated!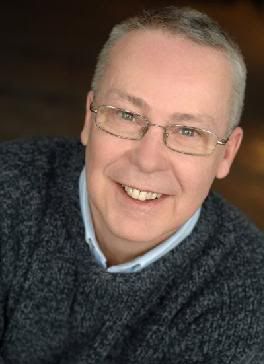 George saw me in a play my last year in college 76'. ( I was 27 years old but looked 18.) ( Interesting side note I was in the Army first from 69'-72. A Vietnam Veteran on the GI Bill otherwise I probably would not have gone to college). Anyway I received a call a couple of months later from George asking me if I wanted the role of Martin. The story is George originally wrote Martin as an older character. However seeing me on stage inspired him to rewrite the role, and the rest is history. Martin was my first film association with George. We began shooting that fall for six weeks and I was living in NYC by Thanksgiving.

My first impression was that the script was pure and simply good story telling. I identified with the character, I understood his isolation and being different from others and knowing it. I innately was empathetic with his loneliness and sense of abandonment. Starting work with your first impression or your gut can be very helpful for the actor as a jumping off point. Of course you learn more and more as you go. George, I think is at his best when he writes his own scripts. He's a great writer, intelligent, funny and ironic. I knew of Night of the Living Dead but believe it or not I don't think I had seen it until someone showed it to me on the Martin set one day. Back to the script, I think George wanted a departure from some of his earlier films, and Martin was certainly that. I really think it is one of his most thoughtful films. He and I agree that it is our favorite film. I love the ambiguity that viewers always talk about. Is he or isn't he a vampire, well I always answer "Martin thought he was". He certainly had a need for blood but does that make him a vampire? (Certainly not as part of the Dracula Myth and story). Or just a mixed up kid, as I've heard George describe him. Although if I'm not mistaken George did take some inspiration from Anne Rice's "Interview With A Vampire".

Intimidating no. It was work that I knew how to do. I started acting at the age of 10 and worked a little in film prior to Martin. We were all dedicated to the same goal - making a good movie. It was a relatively small crew seldom more than 10 people on the set including actors on any particular shooting day. It became a family, everybody pitched in. I received a lot of mentoring during the process from George. Michael Gornick our cinematographer taught me a great deal as well, about how to work with and in front of the camera. It was over all a real joy to work every day. I have no bad memories only good ones. I still have many close friends like Tony Buba that I keep in fairly close contact with today. Tony did sound, his brother Pat an editor also worked with us, it was in their parents and grandmothers duplex where the majority of Martin was shot both interior and exterior. Mrs Buba would cook elaborate lunches and dinners for us whenever we shot in Braddock.

To have George say that Martin is his favorite film makes me very proud. I feel the same way about it. It amazes and humbles me that a little low budget film shot almost 34 years ago has had the impact to become a classic in the genre. I am always thrilled by the fans I meet that talk about it with such respect and appreciation. I am also surprised by the fans that know it that weren't even born in 76'. I am indeed gratified and proud of it.



Here's what John had to say about Lori Cardille (Sarah from Day of the Dead), who I will be conducting another very special interview with this weekend!

I knew of Lori's dad first, a hometown Broadcast Celebrity here in Pittsburgh, he was on the radio and television. He hosted Studio Wrestling and gained lots of notoriety as Chilly Billy Cardilley the host of the Saturday Night Chiller double bill. Kind of Pittsburgh's male version of Elvira, with funny skits and strange cast of characters. I grew up as a kid watching him. He is still working on radio here. He was a field correspondent in Night of the Living Dead. So George and Lori's family go back to at least the sixties. Lori attended Carnegie Mellon University for Theatre around the same time I was attending Point Park for Theatre. I don't think we met officially until on the set for Day of the Dead. As far as our chemistry goes, Lori is simply a beautiful human being. Inside and out. The perfect professional and one of the most sensitive and giving people I know. We were lucky enough to play on screen again in Tony Buba's "No Pets". She is another person that I have had the pleasure of keeping an ongoing friendship with.



And now for some random questions I asked him:

What do you think happened to the 3 survivors at the end of Day of The Dead? I would hope they all lived Happily Ever After.

What do you think George's lasting legacy will be? I would hope Georges legacy would be his originality!

What is one thing you would like fans to know about George? I think most of the fans already know this about George, but he is fiercely funny.

What is your favorite Romero film? My guess is you already know this, MARTIN!!!



John and I have stayed acquainted. He has accepted my geekdom and I can only assume he doesn't judge me. Once again, we'd like to thank John for taking the time to talk about his work with the legendary George A. Romero.
________________________________________________

Huge thanks to both Mr. John Amplas and Ms. Kristy Jett for this awesome post!