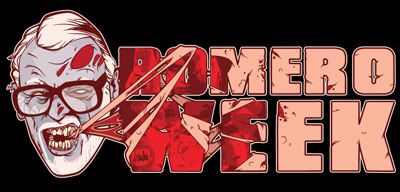 As if donating their Night of the Living Dead Limited Edition Artist Series and Night of the Living Dead Vintage German Poster Art tees wasn't enough, Fright Rags is back for another awesome Romero Week giveaway! This time, they've put up for grabs their Creepshow zippered hoodie, which features an original art piece depicting one of my favorite scenes from the Father's Day segment!




The image is on the back of the black hoodie, with a blank front. It should be noted that this hoodie is currently no longer available for sale on the Fright Rags website. The hoodie up for grabs is a size small (perfect for you ladies and smaller dudes out there) and entering your name into the giveaway is as easy as it always is. All you've gotta do is leave a comment below with your e-mail address and the name of your favorite Creepshow segment. Giveaway is open to everyone and will run through the end of the week. Good luck!

If you want to know my favorite Creepshow segment, check out a post I made on that very topic a while back. And be sure to head over to Fright Rags for several different Creepshow designs, among a plethora of other incredible horror tees!