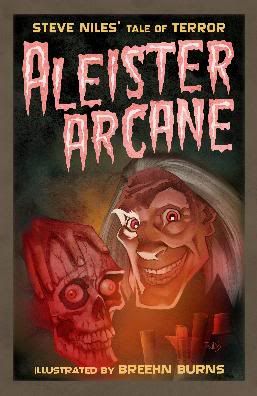 How could I not buy this graphic novel (from 30 Days of Night creator Steve Niles) after reading this plot?

Aleister Green loves playing late night TV horror host Aleister Arcane in his hometown of Jackson, OK...at least, until Jackson's establishment forces him off the air and into unhappy retirement, and an early grave. But Aleister has left a little gift behind - will Jackson ever be the same?

I haven't even gotten it in the mail yet and i'm already awaiting a movie adaptation!

Anyone read it?