Remember last summer when I made that post about four horror films with the exact same DVD art? Well I was just browsing through the new horror releases for this week and wouldn't ya know it, the mysterious lady with the hand over her mouth appears yet again as the cover art for tommorow's release of 2006's Bloodmyth!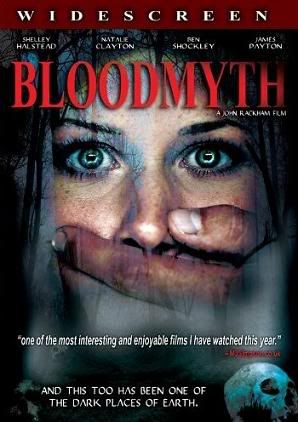 This madness needs to stop! As a commenter on that original post informed me, there's even a book with the same art! Who is this woman and why is her image being used for so many different things! My quest to find and interview her begins. Anyone with any information will be rewarded handsomely.

By the way, as I said in the original post on this matter, as far as I know, Babysitter Wanted was the original film to utilize this art. Thankfully, to seperate itself from the pack of copycats, that film will have different DVD art when it finally hits DVD on May 25th.