We're a few days shy of the official start of summer and here on the east coast, this means one thing to me - the start of convention season. Yes, horror conventions are a yearlong thing, but things really tend to heat up here on the east coast in the summer, with conventions like Monster Mania and Horrorfind Weekend coming to town. I don't know if i'd go so far as to call myself an authority on horror cons, but i've been to more than enough to have learned the ropes and i'd say i'm just as qualified as anyone else to teach others those ropes. I've drawn up a list of tips that will not only help you survive your first horror convention, but they will also help you to get the most fun you can out of it. Follow them and I can guarantee you will have the time of your life.




1) Network In Advance!

It's a lot nicer to arrive at a hotel that's got a few people in it that you know than to arrive at one packed with no familiar faces at all. As the years pass and you go to more and more conventions, you'll get to know people and that cramped and sweaty hotel lobby will feel like your second home, but if it's your first time, chances are you will be flying solo (but hopefully you've brought someone with you who you can hang out with). Most websites for conventions have forums so I suggest you hop on those forums in advance and chat with some fellow horror fans who are gonna be at that convention. Make some friends and make plans to meet up with them. Trust me, it'll be a big help and you'll have a lot more fun when you're mingling.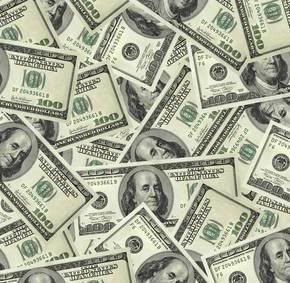 2) Bring Lots of Money!

There is nothing worse than being at a horror convention, finding something you really want to buy, and realizing your wallet is empty. On the other hand, there is nothing better in this world than going to a convention with a fully packed wallet and knowing that you don't have to worry about not having enough money to buy that treasure at the end of the weekend. If you think $300 is enough for the weekend, bring a few hundred more. I'm not saying you have to spend it all, but as Clarence Worley taught us, it's better to have a gun and not need it than need a gun and not have it. Save up for months in advance, have a yardsale the weekend prior, do whatever you gotta do to ensure you have enough money in your wallet to be able to buy whatever the hell you want. Horror conventions don't come around all that often, so I personally have no problem dropping several hundred bucks on a single one. If not then, then when do us horror fans get to splurge?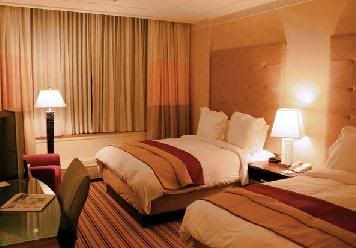 3) Get a Hotel Room For The Weekend!

In order to get the full convention experience, you need to stay the weekend and you preferably need to stay at the hotel that the convention is being held at. Not only can you get drunk without worrying about having to drive home or walk across a heavily trafficked street to another hotel, but you can also make pit stops up at your room whenever you want to drop off stuff you've bought and to take power naps or refuel on alcohol. Trust me, you really don't want to have to lug around bags of goodies with you all day. Stop being a cheapskate and get a damn room. You'll thank me when you're riding up to your floor in an elevator with George Romero and that dude from Dream Warriors.




4) Stock Up On Alcohol Before You Check In!

Maybe i'm just a closet alcoholic, but for me, you can't have a horror convention without mass quantities of booze. It's nice to grab a drink every once in a while at the bar, especially at night (which we will get to in a second), but you really don't want to be dropping all your money at the bar. On the way to the hotel, stop at a liquor store, grab a bottle of Jack or a 30 rack of your favorite beer, and then go check in. Just make sure you bring some kind of leak proof bag that you can fill with ice to keep your beer nice and cold. Some hotels even offer mini fridge rentals, which are worth it for the right price.




5) Hang Out In The Bar!

Whether you're a drinker or not, I can't stress this tip enough. In the bar is where you will most likely have the most memorable experiences of the weekend. After signing autographs all day, the celebrities just want to have a couple drinks. Where do they go? The hotel bar, naturally. This is THE meeting place at a horror convention and it's thanks to my spending good portions of my day in the bar that i've gotten wasted with some fellow horror bloggers and taken shots with Derek Mears.




6) Don't Act a Fool!

This a tip you're gonna wanna follow if you do plan on following tip #5. When you're in the autograph room, paying to meet your favorite genre stars, feel free to geek out a bit. But when you're in the bar, or if you encounter one of those idols when they're not signing, play it cool. When he's in the bar drinking away the hours he just spent being admired and praised, Bruce Campbell doesn't want you coming up to him and sucking him off. Chances are, he just wants to hang. We're all uber geeks on the inside, but act cool and just hang out with your heroes if you get the chance. After all, they're people just like we are.




7) Talk To People!

This one pretty much goes hand in hand with the alcohol thing, at least for me. I've been to a couple conventions where I didn't really drink too much on a particular night and so I ended up not talking to anyone. What fun is that? A large portion of the fun that comes from horror cons is meeting and hanging out with like minded people so by all means, meet and hang out with your fellow horror nerds! Besides, you never know when that weird dude with the mohawk is gonna turn out to be the guy who gets you into that awesome party up on the 6th floor. And again, much like the first tip, it's through talking to people that you're gonna meet people who you will end up seeing at future conventions. So be nice!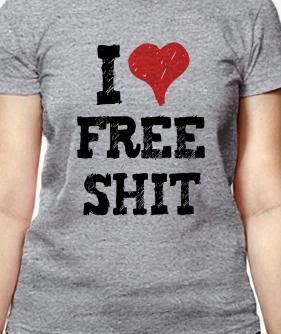 8) Take Free Shit!

One thing you are guaranteed to find at every single horror convention around the globe is free shit. Companies and dealers love to give out free posters, bags, stickers, etc. Don't be shy, take their free shit! Just try and take one of each thing so there's enough to go around. Personally, I use most of this free stuff to fill out packages that I send to giveaway winners.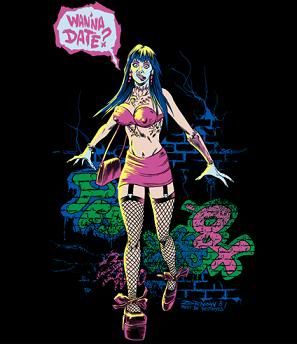 9) Buy a Fright Rags Shirt!

Ok, so they're not always gonna be at every convention around the world, but if they are, take advantage of their convention prices and buy a Fright Rags shirt! And be sure to say hello to Kristy Jett and Ben Scrivens while you're at it!




10) Hit Up Panels In Advance!

There are almost always various panels and Q&A's going on throughout the weekend at conventions and I can't tell you how many i've missed out on due to not following this tip. These panels are always in high demand, due to the ability to hang out and chat with celebs without paying, so you're gonna want to get to the room they're being held at way in advance. If a panel is at 7pm, get there at least an hour early. If there's a panel going on at 6pm that you really don't care to attend, sit through it anyway so you're guaranteed a seat for that 7pm panel you really want to be a part of. If you want to see them all, get there before the first one starts and don't get up from your seat!

And now, for the tip we've been building up to, the simplest tip of all....

11) HAVE FUN!

I don't think I really need to tell you to have fun at a horror convention, given the fact that you already know that and that you're pretty much gonna have a blast whether you want to or not, but just think about one thing for a second. How often in your daily life do you get to be surrounded by nothing but horror fans and cool horror shit and how often do you get to be in the same building as several of your lifelong idols and heroes? It doesn't happen very often so if you're lucky enough to have a convention come around your area, cherish every single second of it and have the time of your life. Like I promised in the beginning of this post, if you follow the above tips, I guarantee you will. Get drunk, spend a shitload of money, and make memories that will last forever.