Check out what I just found in the basement!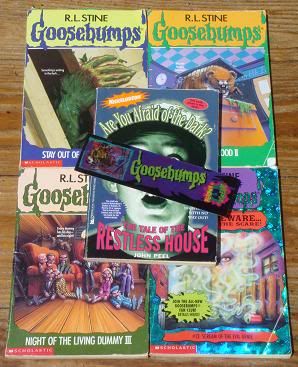 While this is only a small portion of the Goosebumps collection from my childhood that must be lying around this house somewhere, i'd say the Are You Afraid of the Dark? book and the kickass lenticular Goosebumps bookmark make up for it!




By the way, if you're a Goosebumps fan, you're gonna wanna pick up issue #100 of Rue Morgue Magazine, wherein there's a great piece on the series as well as an interview with the reclusive R.L. Stine.

So how many of you guys read these books in your younger days?