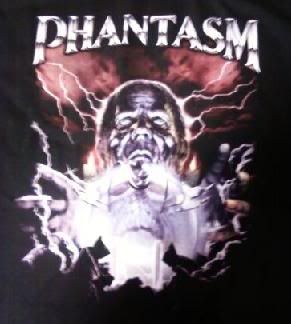 Wow, what a huge week this is turning out to be for the world of horror tees! First up, Fright Rags will unveil and put up for sale a whopping NINE new t-shirt designs at midnight tonight, which you would already know about if you subscribed to their newsletter - AKA go subscribe right this instant! Among the new blood will be designs for Phantasm, Street Trash, Cemetery Man and Maniac Cop as well as an entirely new line dubbed 'Killer Quotes'. Needless to say, you guys better be staying up late tonight to get first crack! (By the way, the above picture of one of the new designs was taken with a cell phone camera - wait till you see it in all its glory!)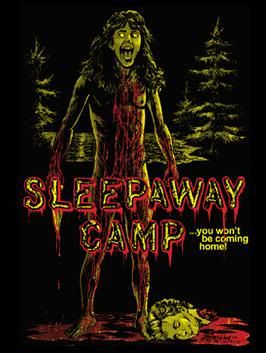 In somewhat related news, Jeff Zornow, the man behind many of Fright Rags' tees, whipped up the above Sleepaway Camp t-shirt, which is available exclusively at the online horror shop House of Mysterious Secrets. As with all of Zornow's work, it's an incredible piece and you should probably buy it.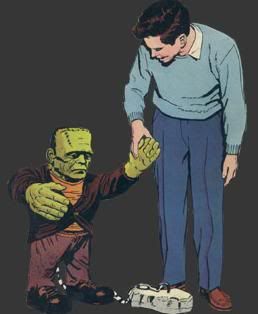 Mini Cassette Tees, one of the select few horror shirt companies I included in my list of the Top 10 Coolest Horror Shirts of all Time, also recently revealed a few new designs and they've got a killer sale going on now, with several of their shirts going for a mere 10 bucks. Head over there, check out the new tees, and take advantage of this limited time offer.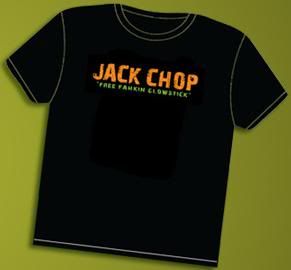 And last but certaintly not least, Adam Green's company, Ariescope Pictures, just updated their web store, mostly with shirts based on Green's work. New Hatchet Army tees and even a Jack Chop shirt are now up for grabs. Also, you can get the official Hatchet screenplay for 20 bucks, which you can get personally signed by Green for only 5 bucks more.