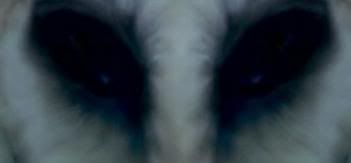 Generally speaking, when a horror movie is panned by both critics and horror fans alike, it's a pretty surefire bet that there's a good reason for it. Such seemed to be the case with The Fourth Kind, a film I was interested in seeing based on the trailer but avoided durings its theatrical run because of all the hate that was spewed about it. Proving that one should never base their decisions on whether or not they should watch movies on what others say, I finally watched The Fourth Kind last night and .... I kinda loved it. I'd even go so far as to say that it does for alien encounters what Paranormal Activity did for demonic encounters and is in fact one of the best alien related horror movies i've seen. They did a great job making everything seem quite real - to the point that I had to Wikipedia the whole ordeal afterwards to make sure it wasn't - and quite honestly, the movie creeped the hell out of me, which I fully respect it for.

Fourth Kind, I am sorry for forming an opinion on you before I watched you.

If you too have been avoiding the movie based on the fact that everyone seems to hate it, give it a shot, you might like it. And let this be a lesson - if a movie looks like something you'd be into, don't lose interest in it because your friend or your dad or the interwebs hate it. You could end up missing out on an experience you'll really enjoy.