Every year has it's own kid fueled fad, be it a Turbo Man doll, a Tickle Me Elmo, or a battery powered pet hampster that makes noise when you punch it's nose in. The year 2010 will forever remain the year of the Silly Bandz, an exceptionally ridiculous fad that has forced many a parent to spend their life savings on .... rubber bands. As with all of these fads, if you don't get your child the thing that he only wants because all of his friends have it, you are a horrible parent - a fact you will be reminded of until you finally give in and support your child's desires to be just like everyone else.

In any event, hundreds upon hundreds of different companies around the world have cropped up in the past couple months to take advantage of the trend. You'd be hard pressed to find any place of business in your area - be it a gas station, a convenience store, or even the ice cream man - who doesn't have some form of shaped rubber band for sale. Whether they're packaged under the moniker 'Fun Bands', 'Goofy Bands', 'Silly Bands' with an S, 'Silly Bandz' with a Z, or simply 'Shaped Rubber Bands', what lies inside the package is the same ; colored rubber bands in varying shapes, sometimes scented and sometimes even possessing glow in the dark capabilities, always grouped together as sets of similar shapes - musical instruments, pets, etc. While most of these companies are churning out kid friendly shapes, a company called Imperial Toy has a line out there that puts a more adult spin on the kid fad, channeling such gruesome flicks as Reservoir Dogs and Saw - perhaps in poor taste or perhaps in an attempt to appeal to a more mature audience. I know of these not because I have a child, but because I work at a convenience store that just got these bad boys in stock. Check out their line of 'Body Parts Googly Bands'!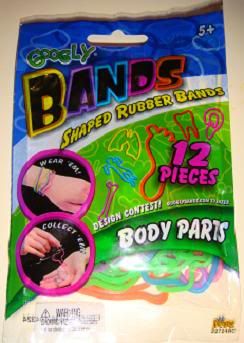 Let's crack it open and see what's inside, shall we!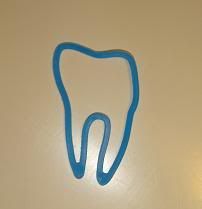 A ripped out tooth!




A severed ear!




A set of lungs!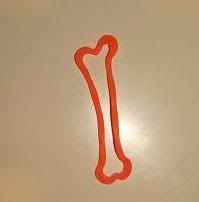 Human skeletal remains!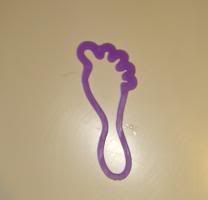 Dr. Gordon's foot!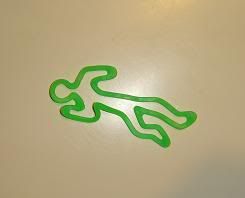 And my favorite, a dead body itself!

Naturally I picked up a package of these, as did a co-worker friend of mine - in fact together we bought out all of them. I would like to say we did this because we wanted to keep these things away from the kiddies, but truth be told, i've always kinda wanted to wear a dead body on my wrist. I truly never thought i'd be able to recreate the famous Zombi vs Shark scene with rubber bands, and i'm kinda overjoyed that I now can. Does that make me a sad human being?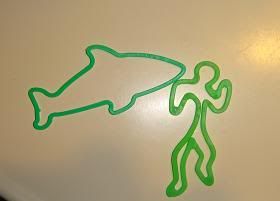 If anybody is reading this who has Silly Band making capabilities, please make a horror pack, with such shapes as Freddy's glove, Jason's machete, and The Tall Man's ball of doom. Please?

God damnit, i've bought right into the trend...