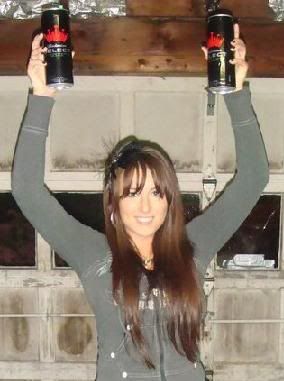 My girlfriend Jen, in addition to being a hell of a girlfriend, is also a pretty good little artist, which unfortunately is something she lost touch with over the years. As of late she's been getting back into painting and things of that nature and she can often be found sitting at her art desk while I sit at my computer desk blogging. I'm very proud of her for this and i'd like to show off some of the stuff she's done recently, starting with her very first sock puppet, which we've dubbed the Sock Ness Monster - the first in a line of cryptozoological sock creations!




It all started with us spotting a sock puppet how-to book at Michaels, which I purchased for her and convinced her to give it a go. A few short hours later, Sock Ness was born. Not bad for a first timer, eh?

She also loves to paint sugar skulls on cigar boxes as well as on canvases and just last night whipped up a pretty kickass black and white Frankenstein box. Check 'em out!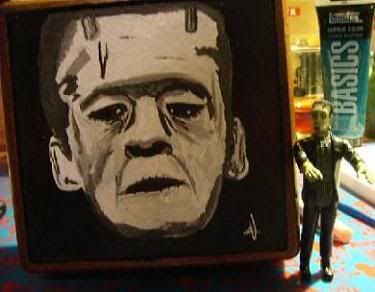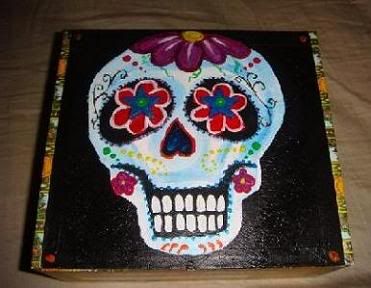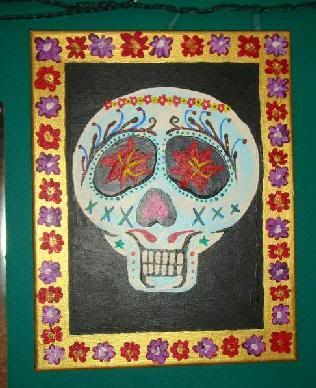 I leave you with one of my favorite things she's done, a drawing of me in Freddy attire, back in my long hair days.