Several months back, I noticed that the same exact image of the same exact woman had been used as the DVD art for countless different horror films released in the last several years. Baffled as to who this woman was and where the image originated from, I set out to solve the mystery. Sure enough, thanks in large part to a reader of mine, I cracked the case. Well folks, I now have another mystery that I must solve before I can soundly sleep again, and it concerns a poster art that i'm sure you're all quite familiar with - several of you guys out there probably even have it hanging in your room, most likely somewhere in a very close proximity to your bed. It's one of the sexiest horror posters of all time and it features perhaps the most famous rear end in the world of horror ... but who the hell does that booty belong to?!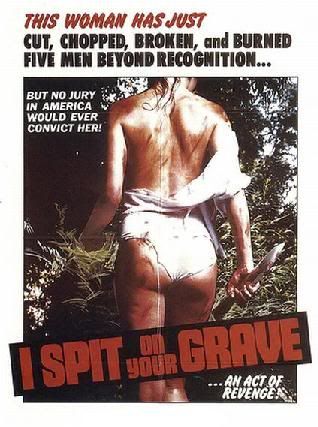 I'm sure many of you have pondered this same question over the years, but I decided to finally do something about it and seek some answers. After several Google searches turned up nothing but rumors - many claim the woman on the poster is actually a young Demi Moore, who was dating one of the producers at the time (Demi would've been quite young at this point, likely too young (16) to be taking such provocative pictures, not to mention too young to have that body) - I decided to go straight to the source ; I Spit On Your Grave star Camille Keaton. Chatting briefly back and forth with the lovely Keaton, the mystery has only been furthered. Here's what she said when I asked her if she knew who the woman was ....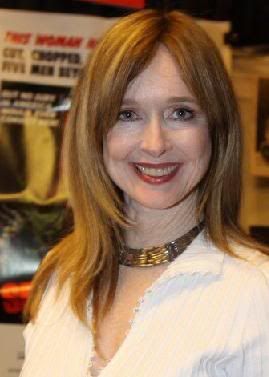 "I really don't know John. I know it isn't mine. The director/husband* never cracked"

*Camille was married to I Spit director Meir Zarchi at the time*

I will admit that i'm a bit downtrodden over the fact that Zarchi never even told his wife/star of the movie who the woman was, but i'm not about to quit. Looking for any small piece of info that could aid in my search, I then asked Camille if there was any reason why it wasn't her on the cover, being that she was the star of the movie, to which she replied ....

"No, I wasn't asked! WELL! lol"

So it looks like all we know for sure is that woman is most definetly not Camille Keaton. Could the rumors be true - could it actually be Demi Moore? I posed this question to Ashton Kutcher on his Twitter account - as I expected, there was no response.

The hunt continues ....

If anyone has any further information, please contact me either through the blog or at my e-mail address, MORTIS45@AOL.COM.