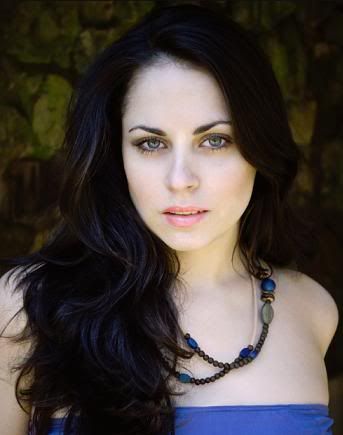 As you've probably noticed, i've been a bit caught up on The Human Centipede ever since I finally experienced it a couple weeks back. Immediately after I viewed it I just knew I had to speak to the beautiful ladies who comprised the disturbing titular creature, to find out how they got involved with such a sick movie and what their life has been like since its much talked about release. Tonight I bring you part one of these interviews as I chat with the middle piece of the Centipede, Ashley C. Williams!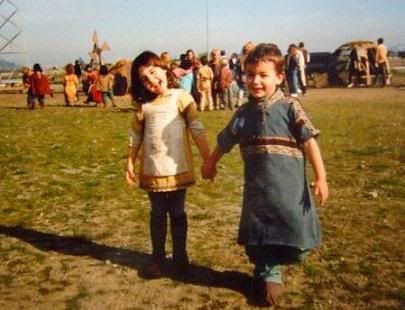 - Before we get into The Human Centipede, I see on IMDb that you were an extra in the children's fantasy classic Willow, thus giving you perhaps the most diverse acting resume in the business. How did you get involved with that movie?
My family and I lived in Northern Cali at the time and I was in kindergarten, and Ron Howard's assistant came to my class to ask the teacher if she had any students who would be good on set. She picked me and this other boy and then I was on set and hated my costume and cried a lot about that, and then Ron wanted to audition me for some lines at the end of the movie, and I guess I didn't do very well, so he didn't pick me, but it was a fun experience nonetheless!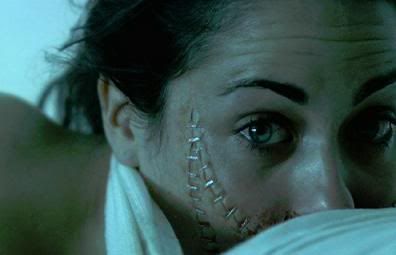 - What attracted you to the dark and deeply disturbing subject matter of The Human Centipede and what were your first thoughts upon reading the script and realizing that you would be in the least desirable position on the 'pede?
Tom Six's vision was brilliant. I was a bit disturbed at first, but when he really explained it to me, I realized just how amazing this guy was. He had this crazy idea that no one had come up with ever. I like people who really go beyond what is normal or cliché. Also there was no script. Tom just had a synopsis for each scene. I read it and thought it was kinda interesting. I was like, YES i'm the girl that gets to escape, fall in a pool and try and save the day! And as long as my mouth is not really attached to that butt and i'm not fully naked, then bring on the 'pede!
- Have you received any negative feedback from family or friends for taking on such a controversial role in such a controversial movie?
No everyone has been so amazing and supportive of this movie and my role in it. Of course they are grossed out and disturbed, but they haven't said anything negative to me about it, well at least not to my face!! ::laughs:: who knows what my friends and family really think of me... oh well!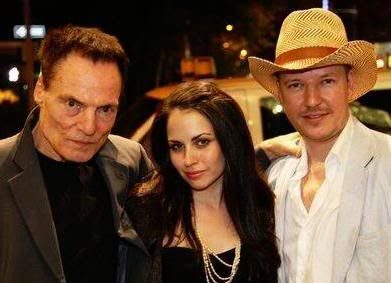 (Dieter Laser, Ashley C. Williams and director Tom Six)

- I've gotta know ; is Dieter Laser the creepiest man alive or is he just a brilliant actor?

He is brilliant! And yes that is his real face. Everyone always wants to know, "is that Dieters real face in real life???" ::laughs:: He is the nicest man ever.


- Will you have a 'Human Santapede' ornament on your Christmas tree this year?
Haha! I saw those and was like those are so gonna be my Christmas gifts to my family this year. Perfect stocking stuffers!!!
- If Hollywood were to remake The Human Centipede, what three actors would you like to see connected ass to mouth?
The Jonas Brothers... well I guess they're not actors, but they deserve this position anyway...haha...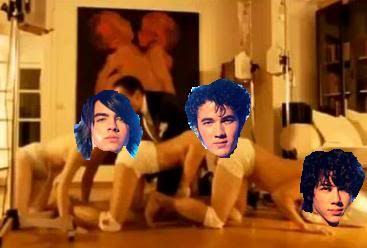 - Tell us about your next horror film, Stagnant, and any future projects you have in the works.

I am the lead in a new horror film called Stagnant, set to come out next year. It's set in England and will be shot over there as well... and thats all i'm allowed to say! Also I have a couple of other films I am shooting in the Spring, one is a romantic drama, which is a nice change! Also a small film I did two years ago is finally being released on DVD and On Demand January 24th 2011 called Empty. That one is a sort of Suspense Thriller.

To learn more about Ashley, head on over to her website. And stay tuned for an interview with The Human Centipede's other lovely lady, Ashlynn Yennie, coming real soon!