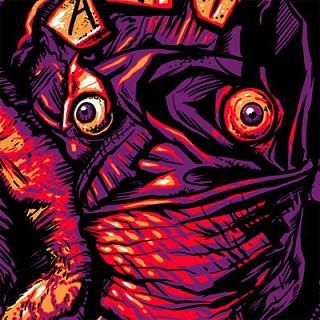 Over on the Fright Rags Facebook page, Ben and the gang have been showing off teaser images of several new designs that will be up for sale this Friday, a trend that will continue over there throughout the week. If you're not already a follower of their Facebook page, now's the time to head over there and hit that little 'like' button!

And yes, in case you're wondering, the above design is based off of one of my favorite horror films of all time, MAY, a design that was thought up by the great Kristy Jett. All the more reason to love her!

All six new designs hit Fright Rags this Friday, so be sure to head over there this weekend and pick up the ones you want! The sixth design will remain a mystery until they make their way onto the site Friday, with no hints or teaser images being revealed until that day.