My Halloween costume just arrived in the mail today, cutting it extremely close as I always tend to do. Here's all you get to see for now!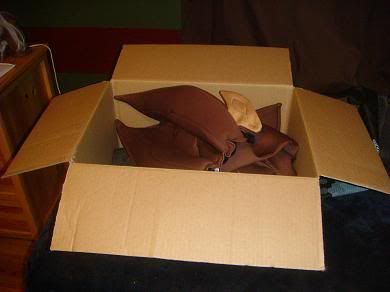 Tonight Jen and I are going to a show/costume party a friend of mine's band (Funktion Jungle!) is playing at a nearby bar, so i'll be slapping this thing on for the very first time in just a wee bit. And then wearing it again for another party tommorow night. And then another at our place Saturday night. Incriminating pictures to be posted at some point this weekend, if I can manage to pencil a spare undrunken minute into my schedule!

So, what are you being for Halloween this year and what are your Halloweekend plans? Do tell!