I've typed it before and i'll type it again ; if you want to find the coolest and most unique one of a kind items on the internet, ETSY is the place to go. It's where the most creative people on this planet converge to bring us their handmade creations, the kind of stuff you just can't find anywhere else. It's an absolute goldmine of cool shit and best of all, it's updated on a neverending basis. Being that it's Halloween time around these parts, I thought it'd be fun to run Etsy searches for the term 'Halloween' and post the items I find within those searches that I personally consider to be the cream of the crop of what Etsy is all about. So let me head over to the site, get to searching and see what I can come up with for Part 1 of A Handmade Halloween!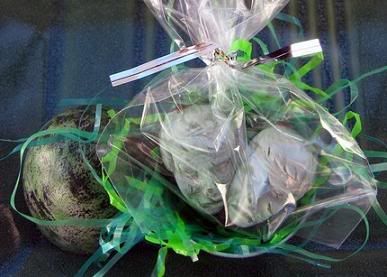 INDIVIDUAL ZOMBIE CHOCOLATES

I know what you're probably thinking ; "Ehhh, I don't know that I want to eat candy made by some stranger on the internet" .... i'm right there with ya. Nevertheless, these little decapitated chocolate zombie heads are pretty awesome and i'm not sure i'd be able to resist eating one if it arrived on my doorstep, even if it looks more like clay than it does chocolate. Also available from the same company ; zombie lollipops!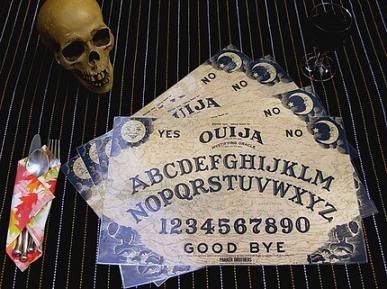 OUIJA BOARD PLACEMAT

Eat dinner, move your plates out of the way, and start talking to the dead - now that's my kinda night! Hmmm, I wonder if you could even summon a spirit to do the dishes for you ....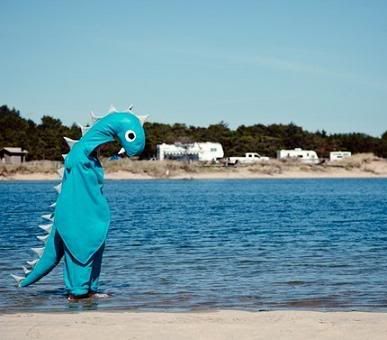 LOCH NESS SEA MONSTER COSTUME

I do believe this is the very first Nessie Halloween costume i've ever seen and i'm pretty sure any costume contest would be won by its wearer. I'd very much like to someday be that wearer.




LEGO SKELETON HEAD STUD EARRINGS

These are the absolute personification of Etsy - taking an ordinary household item and turning it into something totally unique that makes other people look at it and say "Why didn't I think of that?!"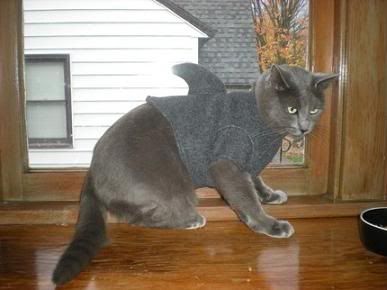 KITTEN SHARK SWEATER

I may find this more amusing than you guys do, due to the fact that my two Russian Blue cats look exactly like the one picture above, but this is an awesomely simple animal costume regardless. Something tells me i'm gonna have two little Sharkittens prowling around the house come Halloween. Don't steal that shit, SyFy!