CLICK HERE FOR PART 1!

With a mere week until the greatest holiday of the year, the search for cool shit on Etsy continues. Lets type the word 'Halloween' in the Etsy search bar once again and see what comes up this time, shall we!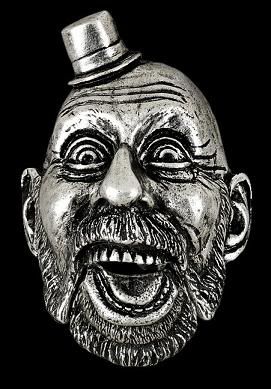 'SID HAIG LIMITED EDITION BELT BUCKLE'

Featuring a moving jaw and limited to only 200 pieces, this Captain Spaulding pewter belt buckle was made with the involvement of Sid Haig himself, making it 10x cooler than it already is. I'm personally not into the whole giant belt buckle thing, but I can't deny its coolness nonetheless.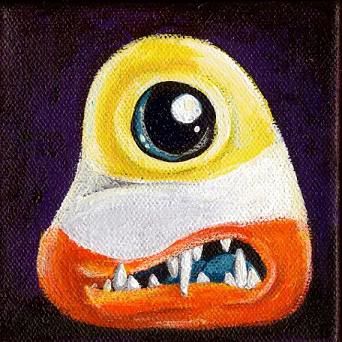 'CANDY CORN ORIGINAL PAINTING'

Every year, there is a mass genocide of millions of candy corn at the hands of us human beings. What would happen if one year the delicious yellow, orange and white treats decided to strike back? We may never know for sure, but this unique little painting gives us a glimpse into that realm of possibility.




'ZOMBIE INDIANA JONES LEGO KEYCHAIN'

The fact that i've included a Lego piece in both Parts 1 and 2 of this series may give you the impression that i'm a Lego nut. Truth be told, I haven't played with Legos in well over a decade. Fact of the matter is, a lot of people are just doing cool things with the lovable little yellow guys on Etsy. Check out this particular Etsy shop for more awesome zombie lego keychains, including a chef, a greaser and an army soldier!




'HANDMADE LIGHTSWITCH COVER'

Perfect for a haunted house or your own home, this gruesome light switch cover is guaranteed to be a conversation piece, one that will freak out the squares and impress the cool kids. The artist also has a similar one for a different kind of lightswitch as well as a green colored "Frankenswitch" cover.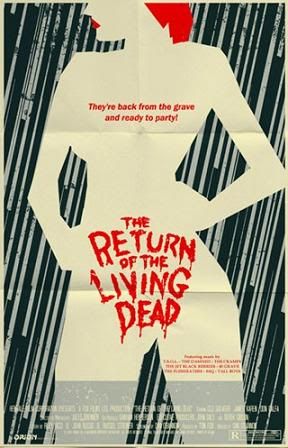 'THE RETURN OF THE LIVING DEAD VINTAGE STYLE MOVIE POSTER'

This dude has a whole host of custom made posters for classic horror movies, designed in a vintage style, including Nightmare on Elm Street, Dawn of the Dead and The Shining. This one's my favorite, but I encourage you to check all of them out. It should be noted that the folds were added in Photoshop to make the posters look more vintage and that they will not arrive on your doorstep that way.




'FREDDY KRUEGER HEART NECKLACE'

When I first thought up the idea of this series of posts last week, this was one of the first search results I came upon. I immediately knew I had to include it in the series, so I bookmarked it into my favorites. The next morning I checked my e-mail and discovered that the creator of the necklace sent me an e-mail, knowing I was a hardcore Freddy fan - this was before she ever knew I was profiling Etsy products on here. Pretty strange, eh? In any event, this is a really awesome piece and I love how the both the sweater and glove are creatively represented within it. It's truly the embodient of Freddy Krueger, in the ironic form of a loving heart.