A buddy of mine, Chris Tanski, tipped me off the other day to an eBay auction for a one of a kind custom Victor Crowley action figure. Last night, for a mere 20 dollars, I won the auction. Behold, my new prized possession!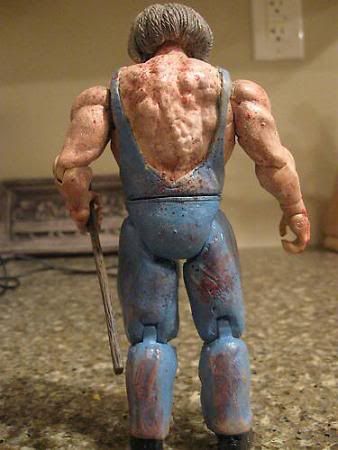 Still cannot believe this amazing hand sculpted figure went for so cheap, but i'm damn sure glad it did! And to think, just a mere couple days ago I thought i'd never be able to hold Victor Crowley in my hands, save for dropping almost two thousand dollars on that Horror Idols sculpture that I drool over at every Monster Mania convention.

Chris, thank you so much for not letting this slip through my hands. I will of course post pictures once I receive him!