Exactly two months after Hatchet 2 was released uncut and then promptly pulled from theatres before most people even got the chance to see it, a press release last night informed us that the flick will be getting a second chance on Time Warner and Comcast's On Demand platforms tommorow, December 1st, with a DVD/Blu-ray release not too far behind (still waiting on the impending announcement for that one). And yes, it will be totally UNCUT and UNCENSORED, as it was in the theatre. Whadya think of that, Victor Crowley?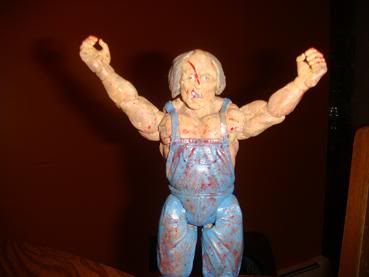 I know dude, it's pretty exciting.

If you didn't get to see Hatchet 2 in theatres back in October, you finally have your chance. Don't miss out on it again!

Click here for my review of Hatchet 2 or save some time and just simply read this brief summation : It's fucking awesome, even gorier and funnier than the first, and you absolutely need to see it as soon as humanely possible.