I don't know how it came about or who started it, but somebody on Facebook recently decided that today, November 16th, is to be Adam Green Appreciation Day around the world. I'm up for any reason to celebrate Green's career and so tonight, both here on the blog and in my personal life, celebrating is what I will be doing! Freddy In Space's own Jesse Bartel is coming over my place tonight and we're gonna finally watch Spiral, a movie that somehow neither of us have yet seen. As for the blogging front, i've whipped up a short little list of a couple things I appreciate Adam Green for, today and every single other day of the year!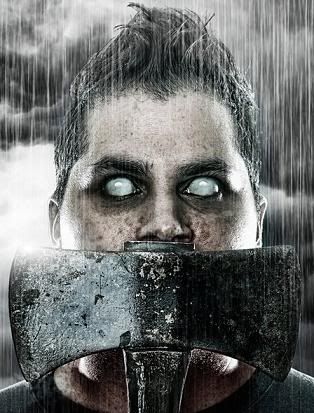 I APPRECIATE ADAM GREEN FOR ...

- Using his skills as a filmmaker to bring us horror fans original horror films, devoid of even slight traces of CGI gore.

- Being gracious enough to do an interview with me back in 2008 and for encouraging me to ask him unique questions that he hadn't been asked before, so that my readers wouldn't be bored with reading an interview they'd already read elsewhere.



- Filming the above promo video for Freddy In Space/personal thank you message to me at last month's Rock and Shock Convention.

- The fahkin' Jack Chop, kid!

- Always taking the time out of his day to answer as many of the Facebook messages/wall posts he receives on a daily basis as he possibly can ... and even apologizing when his schedule simply doesn't allow it.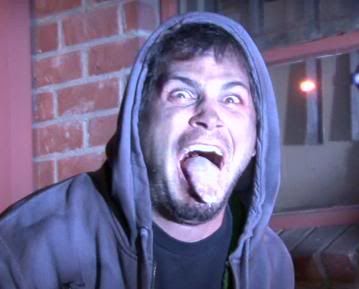 - Popping up for an epic cameo at the end of Gingerdead Man 2 : Passion of the Crust, as a bum who eats a piece of the trashed killer cookie and thus, becomes new host to its soul.

So, what do YOU appreciate Adam Green for? Leave a comment and let me know!