With Christmas exactly two weeks away and shipping deadlines for online ordering fast approaching, it's time to start kicking your holiday shopping into high gear. Here at

Freddy In Space

, that also means it's time to kick the 2010 Gift Guide into that same gear. Here are some pretty awesome little goodies for the

Twilight Zone

fan in your life (and who the hell isn't a

Twilight Zone

fan?!) that I spotted at Toys R Us the other day ...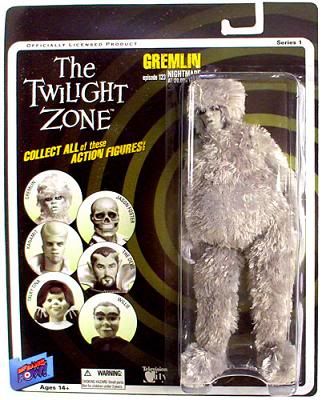 Put out by Bif Bang Pow! toys, these 8 inch action figures are inspired by popular characters from the

Twilight Zone

series, done up in vintage 70's style, retro packaging and all. Thus far available are two series', featuring the likes of Jason Foster from

Episode 145 : The Masks

, The Devil from

Episode 41 : The Howling Man

, Kanamit from

Episode 89 : To Serve Man

and of course, The Gremlin from one of my favorites,

Episode 123 : Nightmare at 20,000 Feet

.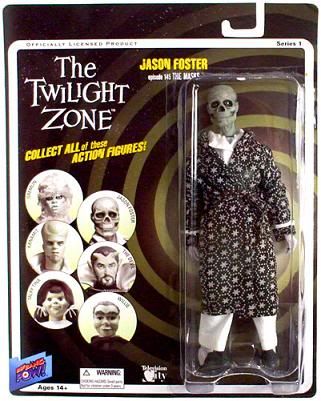 The figures can be picked up in stores at Toys R Us or at online retailers such as Entertainment Earth!