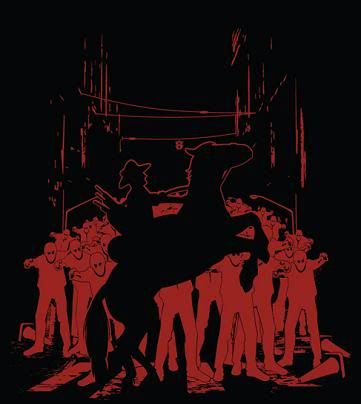 Every single day of the year, RIPT Apparel plays host to a limited edition artist submitted t-shirt design, which is made available for 24 hours and then promptly pulled off the market. Horror themed designs can quite frequently be found on the site and today's shirt of the day (above) is one of those, a design inspired by AMC's

The Walking Dead

. Again, this shirt will be gone come midnight, so snatch it up while you still can!

Big props to artist Matt Dearden for the design.